The key word in this week Space Force–centric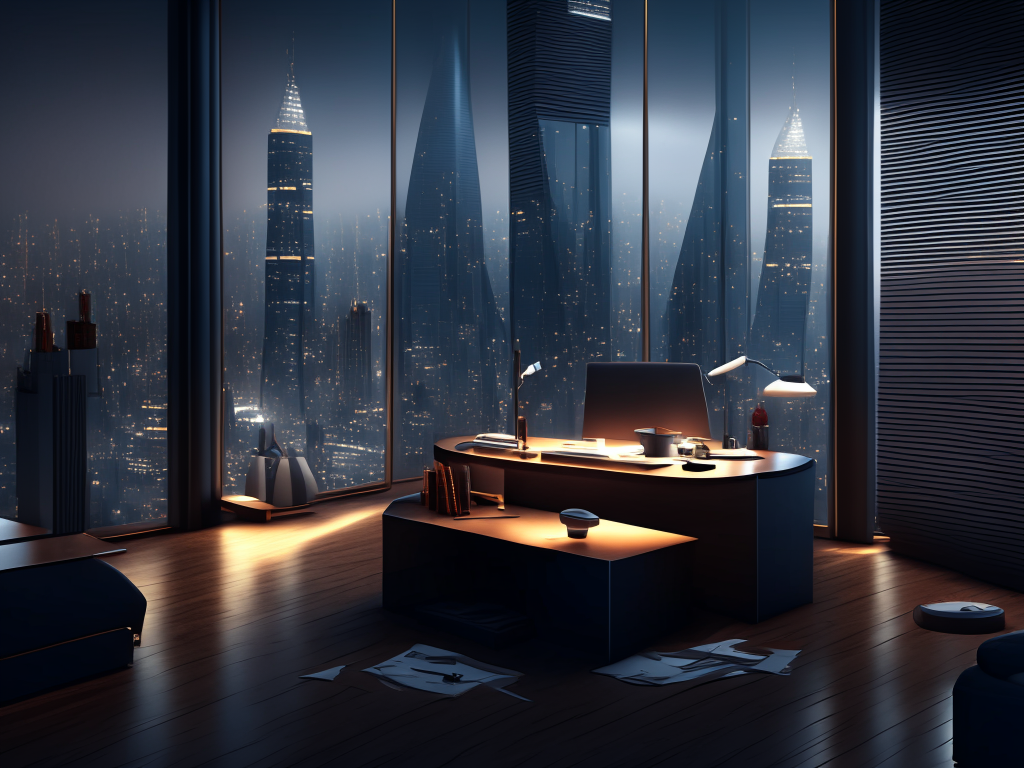 news is "words." While the Silent Barker satellite finally got off the ground on its way to geosynchronous orbit, the real fireworks may have come from speechmaking and memo writing.
Early in the week came a directive from Space Force CSO Gen. B. Chance Saltzman presenting a concise new mission statement for the USSF. And while lawmakers in Colorado took some rhetorical victory laps while appealing for more DoD money to their state's SFBs, a couple of thinktank consultants released an essay openly wondering if US Space Command is necessary at all anymore… So it's lots of words and some action in this week's Space Force News!
Nine words to define the Space Force
"Secure our Nation's interests in, from and to space" — that's the US Space Force official mission statement as of Tuesday, September 6. The new mission statement represents a whopping 75% cutback on the previous version, not to mention a change that USSF Chief of Space Operations (CEO) Gen. B. Chance Saltzman has been wanting to make for some time.
In mid–May, Saltzman writing in part in a C–note that he had "some concerns with our current mission statement. My biggest concern is that the mission statement does not reflect why the Nation has a Space Force and the vital functions Guardians perform." He concluded that "our current mission statement is long and cumbersome. We can do better."
At that time, Saltzman called for suggestions from within the ranks of Guardians, citing the primary requirements as to "be informative, memorable, inclusive and receive buy–in."
By the beginning of June, a reported 135 suggestions had been submitted and in July, USSF enlistees and civilian partners comprised some eight focus groups to hone the new mission statement. Though the new credo stands at a taut nine words, each carries its own significance and weight. As explained in the USSF's official press release:
"'Secure' refers to the Space Force's formative purpose to contest, and when directed, control the space domain on behalf of the nation and joint force."
"'Our Nation's interests' represents Guardians' focus on protecting the security and prosperity the U.S. derives from space. It also serves as a reminder that space activities are essential to the American way of life."
"'In, from, and to space' references the three core functions of the Space Force, which include securing the Nation's interests:"
In space, through space superiority activities that protect the joint force and nation from space and counterspace threats.
From space, by delivering global mission operations like satellite communications, positioning, navigation and timing, and missile warning activities.
To space, by assured space access through the service's launch, range and control network infrastructure.
"Our mission statement is a call to action that concisely encapsulates our purpose and identity as Guardians and members of the profession of arms," said Saltzman. Sources: USSF official website, Air & Space Forces magazine, Politico.
Colorado lawmakers seek more support for Buckley SFB
Colorado's lawmakers in Washington D.C. may have finally won their political battles to keep US Space Command (SPACECOM) headquarters in their home state, they're not ready to rest on their laurels yet. In fact, at least some of them believe their bipartisan machinations may be reproduceable to insure proper support for Colorado Space Force and Air Force bases.
The first meeting of the Future of Buckley Task Force formed by Colorado congressman Jason Crow was held on Thursday, September 8. The state's Senators Michael Bennett and John Hickenlooper were also present. From Buckley SFB itself, Hickenlooper told media members that, along with the task of defending nearby NORAD and SPACOM HQ, "there's a lot of consolidated assets here. We've got intelligence capabilities here, we've got all kinds of cyber defenses based here…"
"And as the world becomes a smaller place, this is the best place to protect [from] an attack on the homeland from the north. Russia has already demonstrated that they can come over the pole. China is certainly capable of that, and we have to be ready, and if we close down the wing here, we lose a certain amount of readiness." The lawmakers have been lobbying the Pentagon to upgrade the Air National Guard's aging 140th Wing, which boasts some of the oldest F–16s in the Air Force. "We protect the entire Western United States out of this base, and there are F–16s ready to go on the tarmac that could launch within minutes to do that," Crow said. "The National Defense Strategy of the United States states very clearly that the No. 1 priority of the NDS is protection of the homeland, and that mission is performed by the Air National Guard."
Bennet meanwhile explained that "We need to make the case about why this location at this altitude, this close to these mountains where these guys can fly missions that nobody can fly anywhere else, really, in the entire country — why this needs to remain a keystone in terms of the national footprint for the Air National Guard and why Buckley itself should be a priority."
Crow stated that the task force would meet monthly; among the topics discussed at this initial meeting included "military recruitment challenges" and plans "to help meet the base's growing energy needs."
Among the topics the task force discussed, Crow said, are military recruitment challenges and plans by Xcel Energy and the City of Aurora to help meet the base's enormous and growing energy needs by building additional infrastructure. The task force is expected to meet monthly, Crow's office said.
Bennet believes that Buckley can earn the respect of D.C. budget–builders if the Colorado delegation and the state's citizens remain dogged: "[Buckey SFB] fell short in terms of its application for Space Command, and yet, the citizens of Aurora rode into the breach when we were having that fight. And people understood — and this was something that all of Colorado agreed with — that we wanted to make sure that the administration in Washington understood, which was that this is an amazing place to host some of the most important missions that this nation has for our national defense, and when it comes to Buckley Space Force Base for intelligence as well — vitally, vitally important. And to have voices from Aurora in that discussion, in that conversation, that advocacy, I think, made a huge difference." Source: Colorado Politics.
Thinktankers question relevance of SPACECOM
Normally a headline like "It's Not about Where US Space Command Goes but Whether it Should Exist at All" would be easily dismissed as a product of lack of perspective. When the authors of the piece are a couple of longtime thinktank consultants connected to the Department of Defense (DoD), however, notice will surely be taken.
American Enterprise Institute senior fellow Mackenzie Eaglen and Metrea Strategic Insights managing director Todd Harrison co–authored the piece, which lays out a history leading to the essential obsolescence of US Space Command (SPACECOM) today.
"… the federal government should not be concerned with the Colorado versus Alabama brawl over the potential future headquarters of U.S. Space Command," reads the essay's first paragraph in part. "and instead should rethink the organization altogether." The authors suggest that SPACECOM might be considered a "redundant or duplicative" organization featuring too much bureaucracy. "That statement may seem at first like heresy, given the growing strategic importance of space in the military competition with China, Russia and others," they write. "Space is now widely recognized as a fully operational warfighting domain and one that the United States cannot afford to neglect."
The reality as the writers see it is that the USSF "accounts for the vast majority of the U.S. military's space forces, capabilities and command structure, is fully capable of managing the joint space operations of the U.S. military without the redundant bureaucratic overhead of a geographic combatant command."
They point out that while in 1985, SPACECOM was "needed to coordinate space activities and operations across the military services because the Air Force, Navy and Army each had space capabilities of their own." By 2002, though, then– President Geroge W. Bush looked to folk SPACECOM into the operations of US Strategic Command to cut costs and streamline the command structure in space– based missions.
SPACECOM was reestablished in 2019, just four months before the Space Force itself was stood up. But four years on, argue the co–authors, "the coordination of global U.S. military space operations is already centralized under the Space Force's Space Operations Command, and this entity carries out this function for Space Command. The functional combatant commands, such as U.S. Transportation Command, U.S. Cyber Command, and U.S. Special Operations Command, exist because the forces and capabilities they employ come from multiple services — there is a need for a joint command to integrate and coordinate their employment. But there is a reason the U.S. military doesn't have other domain–centric combatant commands like an air command, naval command, or land command — it would be redundant with the military services that already exist for these domains."
To read the full essay, click here.
ULA Atlas V rocket with Silent Barker payload finally launches
After quite a few delays — including two rollouts to the launchpad, the United Launch Alliance (ULA) Atlas V rocket bearing the first of the highly–touted Silent Barker satellites launched on the morning of Sunday, September 10, from Florida.
The Silent Barker launch is a joint mission of the USSF and the National Reconnaissance Office (NRO), Silent Barker marks the first in the planned reconnaissance satellite network in Geosynchronous Orbit (GEO). At a press conference held last week — after another launch delay due to weather — Silent Barker was promised to be "a huge leap for Department of Defense (DoD) surveillance efforts."
National Reconnaissance Office (NRO) director Chris Scolese said at the press event that "This mission serves as a vigilant watchdog in geosynchronous orbit ensuring we monitor both expected movements and unexpected threats, safeguarding our high–value assets and allies' interests from 24,000 miles away." Sources: Space.com, YouTube.
Solstar to continue Critical Data Relay tech R&D with $1.25 million SBIR contract
On Tuesday, September 6, representatives of New Mexico–based Solstar Space announced their company's winning of a nearly $1.25 million Phase II Small Business Innovation Research (SBIR) contact extension to continue development on its Critical Dala Relay Spacecraft Operation Status (CritDR–SOS), a.k.a. the Deke Space Communicator.
The Deke is designed to integrate with Telemetry, Tracking and Commanding (TT&C) systems to "provide bidirectional, continuous, internet–based monitoring of a spacecraft's bus, payload and environment" — all in order to enhance space domain awareness.
"Monitoring an endlessly growing number of satellites including commercially owned and operated mega–constellations is a top priority for the U.S. Space Force," said Solstar Space CEO Brian Barnett. "This effort has the extended benefit of aligning with the Federal Communications Commission (FCC) recent directive to have de–orbiting capability on–board all spacecraft which Deke facilitates."
Barnett further stated that the Deke "also enables 24/7 awareness of satellite health by combining the Solstar Deke along with New Mexico Tech's Spacecraft Health Monitor," says Brian Barnett.
New Mexico Tech (a.k.a. the New Mexico Institute of Mining & Technology) is developing its Spacecraft Health Monitor (SHM) as part of the Solstar contract. The SHM is promised to "connect to the Deke to send and receive spacecraft data." According to New Mexico Tech profession Dr. Andreai Zagrai, "This will provide detailed spacecraft operating data and provide proactive alerts so any faults can be addressed efficiently." Source: Solstar Space PR.