In this week's Space Force news,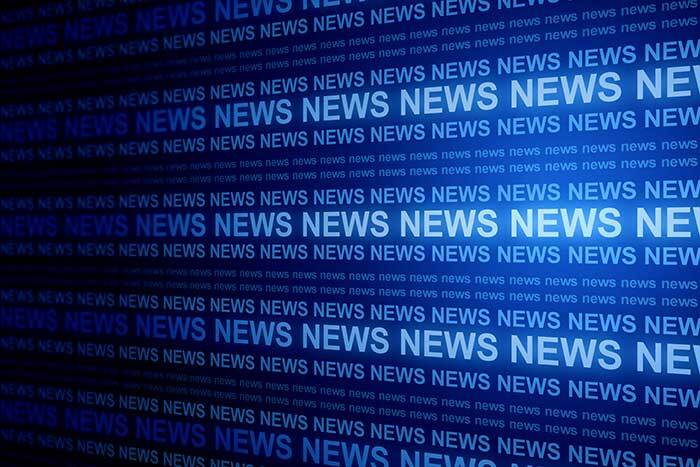 the service moves forward in planetary and orbital defense. US Space Forces Korea participated in its first–ever military drills on the Korean peninsula, two big– name subcontractors are readying for the revolutionary rapid– deployment mission Victus Nox, and the first deployment of a promised exponential leap in DoD space domain awareness, i.e. the Silentbarker GEO satellite system, finally got off the ground. All this and more as we look ahead in this week's Space Force news.
USSF first–time participants in Ulchi Freedom Shield
Last week, the annual joint military drill known as Ulchi Freedom Shield was executed by US and South Korean forces in the East Asian country, which included involvement of US Space Force for the first time ever. The newly–established Space Forces–Korea "participated by assessing its readiness for missile warnings and providing space–based command and control to the commander of U.S. Forces Korea," per military advisor statements at a press briefing following the drill.
USAF involvement included aerial maneuvers by the B–1B Lancer and F–16s together with Korean FA–50s; the FA–50 units also participated with American A–10s on simulated guided bomb strike missions in the Korean Peninsula area. Along with the Korean drills, US military forces also conducted bomber drills with Japan Self–Defense Forces in that country.
In a media briefing of Wednesday, August 30, US Space Forces Korea deputy commander Maj. Matt Taylor stated that "We have an adversarial presence north of us, so it is upon us to provide that expertise," adding that "This is by far the largest stride taken historically to combine the ROK and the U.S."
South Korean Space Operations Squadron commander Lt. Col. Kim Jong–ha, commented at the same briefing that "satellites are the fastest way to respond to missile warnings, and the U.S. unit serves to first detect and provide such information by using its assets."
In this 10th running of the US–ROK military drills, the effort was seen as a step forward in establishing an operational real–time missile–warning system before the end of 2023, publicly called for by President Joe Biden, Korean President Yoon Suk Yeol and Japanese Prime Minister Fumio Kishida during the Camp David summit of mid–August.
Said Taylor, "My understanding is there are future bilateral agreements and possibly trilateral agreements that are in the works, especially with the missile warning," though "None of those details have been refined or decided at this point but those discussions are being had." Sources: Reuters, Yonhap News Agency , Air & Space Forces magazine.
Millennium, Firefly notified of six–month L&D window for Victus Nox
About one week after the Space Force and the Defense Innovation Unit (DIU) announced the mission Victus Haze under auspices of the Tactically Responsive Space (TacRS) program, the predecessor TacRS mission's subcontractors were informed that they're about to go live.
On Wednesday, August 30, the subcontracting companies, Boeing subsidiary Millennium Space Systems and Firefly Aerospace, were informed that the six–month window for the Victus Nox mission had officially opened. Victus Nox calls for demonstration of rapid on–demand satellite launch and delivery.
During this "hot standby" phase of Victus Nox, the companies will be given a 60–hour timeframe during which a Millennium satellite will be delivered to Vandenberg Space Force Base; final testing and fueling will be undergone; and the satellite will be integrated with the Firefly Alpha launch vehicle.
Within 30 days of the 60–hour operation, Firefly Aerospace will then be given 24 hours in when the company must provide any needed software updates, transport the payload to the launch pad, and prepare for liftoff. Once in orbit, Millennium will get its satellite operational within 48 hours.
On its part, Firefly appears to have been awaiting the go–ahead nearly since the mission was announced to be entering this final phase back in April: The company has reportedly manufactured and tested the Alpha rocket and together with Millennium has conducted simulations of the deployment.
With the announcement, Space Systems Command (SSC) Space Safari material leader Lt. Col. MacKenzie Birchenough said that "The US' ability to rapidly respond to on–orbit needs is critical to our national defense, particularly in today's evolving space environment. The accelerated build time the team demonstrated for Victus Nox, combined with the demanding launch and on–orbit goals, exemplifies our strong commitment to preserving our nation's dominance and ability to freely operate in the space domain."
Firefly Aerospace CEO Bill Weber was happy to announce his confidence in his company's abilities. "Challenging missions like this is where Firefly excels, and we are extremely humbled and proud to provide the US Space Force and the nation with the critical capability to launch on–demand in support of national security."
"Together with our mission partners, we'll be setting a new standard, proving nominal launch operations can be completed in a matter of hours rather than weeks to months." Sources: Satellite Today, Defense Daily, Firefly Aerospace PR.
First Silentbarker launch starts "exponential" leap for Space Domain Awareness
Launching of the geosynchronous Earth orbit (GEO) satellite known as Silentbarker may be classified — and most information about the new technology has been under wraps since the program's inception in December 2017 — but Space Force officials and partners were certainly willing enough to tout the capabilities of the US military's new "watchdog" in space.
Space Systems Command (SSC) head Lt. Gen. Michael Guetlein, United Launch Alliance (ULA) CEO Tony Bruno and National Reconnaissance Office (NRO) director Chris Scolese held a press conference on Monday, August 28, to brief media on what they're calling a huge leap for Department of Defense (DoD) surveillance efforts.
According to Scolese, Siltenbarker will provide "indications and warnings so it can inform decisions about what we do or don't need to do in terms of maneuver or awareness. So, it's a great increase in our understanding of what we'll be able to do and will greatly improve our ability to determine future courses of action." Further, "This mission serves as a vigilant watchdog in geosynchronous orbit ensuring we monitor both expected movements and unexpected threats, safeguarding our high–value assets and allies' interests from 24,000 miles away."
Guetlein described the predicted improvement in space domain awareness, namely in terms of "maintaining all–weather day/night capability and being able to maintain 100% custody of objects as they maneuver around in GEO", as "exponential."
As stated, most details about the launch of Silentbarker are classified, but Scolese did tell reporters that at least three launches are planned, that the first launch will involved multiple payloads and that the system is expected to achieve full operational capability by Q4 2026. Guetlein further stated that "the satellite itself will be maintained by NRO," while the tracked objects will be recorded under auspices of US Space Command (USSPACECOM).
Launch of the first Silentbarker payload was said to have been delayed in August due to inclement weather in Florida, another setback for the initial deployment, which was originally scheduled for Q3 2022. Sources: Breaking Defense, Patrick Space Force Base official website .
Sixteen Guardians enlisted for honor guard program
On Wednesday, August 30, Space Force officials announced the enlistment of 16 Guardians as the first in the new USSF Ceremonial Honor Guard program. The 16 will form the first cadre of USSF Honor Guard, a Department of Defense (DoD) requirement for each military service.
"Teamwork, professionalism, excellence — honor guard members represent all these qualities," said Katharine Kelley, Deputy Chief of Space Operations (CSO) for Human Capital. "We are proud to stand up a service–specific guard who will soon render military honors for our Nation's veterans and fulfill joint requirements." "The Space Force has been laying the foundation of its history and heritage for almost four years now. The honor guard is an important piece to representing who we are and what we do for our nation."
With the announcement, USSF Enlisted Force Development CMS Abifarin Scott stated that "Our enlisted Guardians must be well– rounded to be better leaders and space operators." The first military honors expected to be rendered by the Space Force Honor Guard is the Change of Responsibility event on September 15, during which current CMS Roger Towberman will be succeeded by CMS John Bentivegna. Sources: USSF official website , Military.com.