Amid the dog days of summer, at least one piece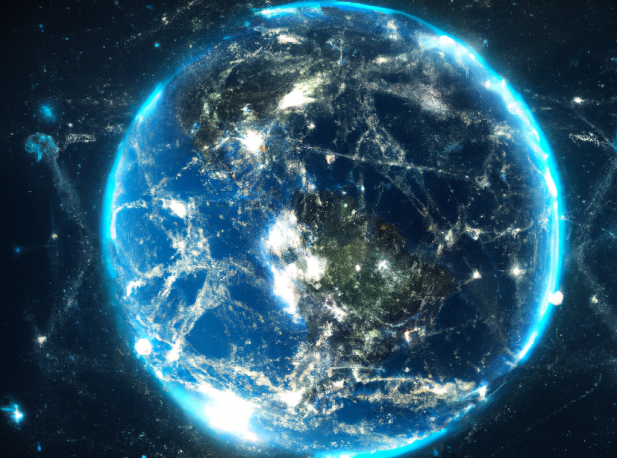 of Space Force news grabbed headlines across media from mainstream to the military–focused, namely the Biden Administration's decision, some 2½ years in the making, on the permanent location of US Space Command headquarters. The wonkery isn't quite finished, yet, of course, with Alabama congresspeople decrying the overturning of the Trump Administration's choice — but at least this week SPACECOM Guardians now where they'll be based for the foreseeable future. Probably.
This past week also brought news of USSF intelligence's positioning toward China and STARCOM's release of two volumes adding to USSF doctrine. Read on for all the politics and intelligence in this week's Space Force news.
It's official: SPACECOM HQ staying in Colorado Springs
On Monday, July 31, Pentagon press secretary Brig. Gen. Pat Ryder was finally able to announce the Biden Administration's final decision on the permanent location of US Space Command (SPACECOM) headquarter, namely its heretofore interim location at Peterson Space Force Base in Colorado Springs, Colorado. So ended nearly three years of political wrangling and debate regarding an eleventh–hour decision by the Trump Administration to relocate the HQ to Huntsville, Alabama.
Ryder announced the decision as the final outcome of an "objective and deliberate process informed by data and analysis." Biden Administration officials told Associated Press reporters that SPACECOM commander Gen. James Dickinson's viewpoint that a relocation would " jeopardize military readiness" was the key influence in the decision. Ryder meanwhile stated that Secretary of Defense Lloyd Austin had given his full support as well.
Naturally, reactions came swiftly from the Colorado and Alabama lawmakers who had been punchng and counterpunching in Congress and via media over the Trump Administration's recommendation. House Armed Service Committee (HASC) chairman Mike Rogers (R.–Ala.) emphatically stated that "This fight is far from over." In mid–July, Rogers placed a reprogramming hold on the Air Force and Space Force, insisting that the matter be closed.
"All the Air Force has got to do is make an announcement," Rogers was quoted as saying in the Military Times at that time. "I don't care what the announcement is. Make an announcement. They've had 13 months since the inspector general finished reviewing it and said there was no political interference…"
Sen. Tommy Tuberville (R.–Ala.) had led the Alabama delegation on the matter from the go, consistently arguing that blocking the move of SPACECOM HQ to his home state was purely politically motivated. In a press release entitled "Tuberville Statement on Biden Taking Space Command from Alabama," he stated in part:
"Over two and a half years ago, the Air Force chose Redstone Arsenal in Huntsville for the headquarters of Space Command over 59 other cities on the basis of 21 different criteria."
"As soon as Joe Biden took office, he paused movement on that decision and inserted politics into what had been a fair and objective competition–not because the facts had changed, but because the political party of the sitting President had changed…"
"The top three choices for Space Command headquarters were all in red states: Alabama, Nebraska, and Texas. Colorado didn't even come close. This decision to bypass the three most qualified sites looks like blatant patronage politics, and it sets a dangerous precedent that military bases are now to be used as rewards for political supporters rather than for our security."
Tuberville's "Top 3" list is of uncertain origin, however. Back in November 2020, USAF officials announced six finalists for SPACECOM HQ ; these included bases in states mentioned by Tuberville, but also sites in Florida and New Mexico as well as Colorado,
Further, Tuberville claimed that "There remain serious questions as to whether the Air Force illegally used taxpayer dollars to upgrade facilities in Colorado Springs. I hope that House Armed Services Committee Chairman Mike Rogers will continue his investigation into that matter.
"This is absolutely not over," he vowed.
Indeed, Rogers got right to work in challenging this new decision. In a letter to USAF Secretary Frank Kendall and Gen. Dickinson of Thursday, August 3, Rogers requested certain documents regarding the decision–making process, not–so–subtly threatening to use a subpoena to obtain them.
"Your refusal to abide by the [HASC]'s repeated requests for documents and transcribed interviews can only be considered obfuscation and purposeful delay, highlighted by the fact that the basing decision was decided while the Committee's requests are outstanding.
"It now appears you have something to hide," Rogers reasoned.
"If you fail to adequately respond, I will be forced to seek a subpoena for the relevant documents we have requested on multiple occasions, and to seek your compelled appearance…"
Though Democrats within Colorado's congressional delegation had argued that, in light of the US Supreme Court decision in Dobbs v. Jackson and subsequent passage of restrictive reproductive rights laws in Alabama would make basing service members in the state unconstitutional, Biden Administration officials told the AP that "the abortion issue had no effect at all on Biden's decision."
Despite claims of political favoritism, Colorado's congresspeople took their rhetorical victory lap. Sen. John Hickenlooper (D.–Colo.) said in part that "this decision firmly rejects the idea that politics […] should determine basing decisions central to our national security," while Sen. Michael Bennet (D.–Colo.) stated '[the decision] restores integrity to the Pentagon's basing process and sends a strong message that national security and the readiness of our Armed Forces drive our military decisions."
Regardless of the politics surrounding the Biden Administration decision, USAF, USSF and SPACECOM officials alike are certainly glad the debate is over. Air Force Secretary Frank Kendall, who reportedly preferred the HQ move to Alabma, pledged that implementation of the decision on SPACECOM would be immediate to "avoid any disruption to its operational capability." Sources: Associated Press, Defense News, official website of Sen. Tuberville , Space News, Air Force Times, Colorado Politics,
USSF Deputy CSO: China is half of intelligence focus
Space Force deputy Chief of Space Operations (CSO) Maj. Gen. Gregory Gagnon spoke at a US Space Force Association event on Thursday, August 3, to discuss USSF intelligence operations. Gagnon explained that " From an intelligence perspective … about half of what we do is focused on China. About 25% of what we do is focused on Russia, and a lot of that has to do because of the current conflict [in Ukraine]; and about 25 percent of what we do is focused on what we call the rest of world, or the commercial sector – not spying on the commercial sector, but just understanding the commercial sector from an intelligence perspective."
Gagnon specifically outlined the work of the National Space Intelligence Center (NSIC, a.k.a. Delta 18) under the auspices of Space Operations Command (SpOC). The over 1,500 intelligence officers have been focused on China as the greatest threat to the US' position in the space domain.
Today, said Gagnon, the Chinese arsenal "includes missiles that launch from the Earth that […] destroy satellite. It includes lasers, it includes jammers, it includes a whole magazine of diversity for that. But it also includes a lot of assets in space to see further, sense better and connect their version of [Joint All–Domain Command & Control] for a future fight that extends further and further away from their shoreline. In order to do that, they continue to put up a large number of satellites."
Gagnon also discussed the importance of private enterprises in the effort to keep pace with China's booming space domain sector. "From my perspective, making sure that commercial industry is brought to bear is very important. [The National Geospatial–Intelligence Agency] and the National Reconnaissance Office are doing a fantastic job of leveraging commercial remote sensing for the US government by taking in requests." Source: Breaking Defense.
STARCOM adds two volumes to Space Force doctrine
Space Training and Readiness Command (STARCOM) this week released Space Doctrine Publication (SDP) 2–0: Intelligence, and SDP 3–0: Operations, a pair of publications which are "set to shape the future of space operations and intelligence within the US Space Force." STARCOM described the documents as "provid[ing] the joint force with the Guardian's perspective on the best practices and principles to support freedom of operation in, from, and to space."
Upon release of the documents, Space Delta 10 commander Col. Jack Fulmer stated that "Space Force doctrine is the cornerstone that guides the proper use of spacepower and space forces to fulfill the service's crucial responsibilities. It establishes a common framework for employing Guardians as part of a broader joint force. By offering fundamental principles and authoritative guidance, doctrine acts as an informed starting point for decision– making and strategy development."
U.S. Space Force Chief Master Sgt. Karmann–Monique Pogue, Space Delta 10 senior enlisted leader, added that the creation of doctrine is no small feat, and the team behind these foundational publications deserves acknowledgment.
"The Delta 10 doctrine team has demonstrated extraordinary diligence and strategic acumen in developing SDP 2–0 and 3–0," Pogue said. "Their work, combining expertise from across the space community, is a testament to the power of collaborative innovation and sets a commendable standard for U.S. Space Force operations … working to make every Guardian a practitioner of doctrine."
The documents may be found in the STARCOM digital library via the USSF official website. Source: Defense Visual Information Distribution Service (DVIDS) .