Here's to hoping readers of Space Force news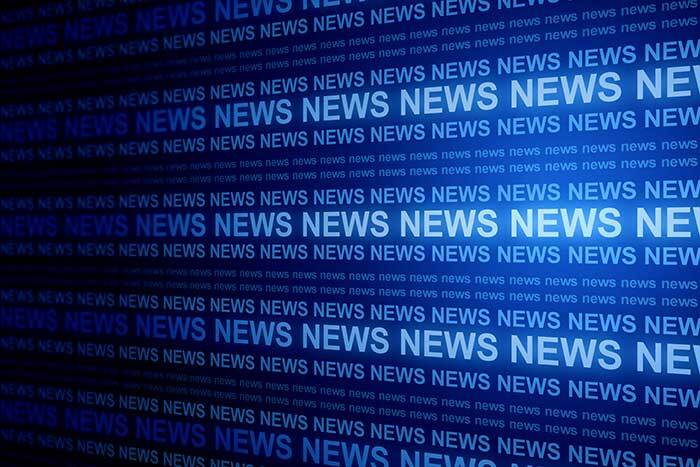 dig on politics because the politicos ruled last week. President Joe Biden and Defense Secretary Frank Kendall put forth some nominations to key USSF posts, but no one gets reassigned or promoted right now without the approval of House Armed Services Committee, whose chairman isn't budging on the SPACECOM HQ controversy. Further, the Biden Administration reaffirmed its anti–Space National Guard stance.
Outside of D.C., there's news on completion of the first–ever USSF participation in a SOUTHCOM exercise, and NSSL Phase 3 calls for a third heavy–lift launch provider. Lots to talk about in this week's Space Force news…
First–ever SOUTHCOM space operation completed
The US Southern Command (SOUTHCOM) training exercise Resolute Sentinel 23 runs through this week, but last week saw the completion of the Space Force's contribution to the simulated mission. Operation Thundergun Express was a three–week exercise which earned distinction as "the first–ever defensive space control operation in U.S. Southern Command history," according to SOUTHCOM representatives.
Resolute Sentinel 23 was the third annual run of the humanitarian relief exercise; based in Peru and Colombia, the 12th Air Force (a.k.a. Air Forces Southern or AFSouth) oversaw forces from Peru, Colombia, Brazil, Britain, Chile, Ecuador, Panama and Uruguay teaming with some 1,000 personnel from the USAF, USSF, Army, Coast Guard and Marine Corps.
Operation Thundergun Express ran 21 days, with the 16th Electromagnetic Warfare Squadron working alongside the Ecuador Air Force and Colombia Air Force in constructing mobile space detection systems in the Colombian cities of Cali and Rionegro An AFSouth media release read in part, "During the exercise, the forward–deployed team rapidly detected and reported live–fire electromagnetic interference sent from an exercise input cell attempting to disrupt a commercial satellite on orbit over the Atlantic Ocean."
Resolute Sentinel 23 concludes on Friday, July 22. Source: Air & Space Forces magazine.
Biden nominates new USSF Vice CSO, SSC commander
The Biden Administration — via Defense Secretary Lloyd Austin — announced a handful of nominations and promotions for some top Space Force brass on Wednesday, July 12, including three higherups changing assignments.
Space Systems Command (SSC) commander Lt. Gen. Michael Guetlein was nominated for USSF vice chief of space operations,; Lt. Gen. Philip Garrant, currently a USSF deputy CSO, for Guetlein's post; and Lt. Gen. Stephen Whiting for US Space Command (SPACECOM) commander.
Guetlein has served as SSC commander since August 2021; prior to this, he was National Reconnaissance Office (NRO) deputy director.
Garrant currently serves as deputy chief of space operations for strategy, plans, programs and requirements; he previous was a program executive at the Missile Defense Agency and Space and Missile Systems Center vice commander.
Whiting currently serves as Space Operations Command (SpOC) commander. Since 2009, he has held a number of high–level staff assignments, including those at USAF HQ, SPACECOM, U.S. Strategic Command, the Chief of Naval Operations' Strategic Studies Group, the Office of the Deputy Secretary of Defense and USSF HQ. Sources: Executive Gov, Department of Defense official website.
Rogers not budging on reprogramming: "Make a decision!"
Then again, the aforementioned promotions may not be moving forward any time very soon. Rep. Mike Rogers (R.–Ala.), who has recently taken up the Alabama congressional delegation's cause vis–Ã –vis the political tug–of–war over the potential relocation of SPACECOM HQ.
As head of the House Armed Services Committee, Rogers continues to hold up all Air Force (and therefore Space Force) reprogramming requests until the dispute over Keystone Arsenal is settled.
And he's standing firm, despite a Department of Defense (DoD) memo specifically calling out the HSAC, stating in part that "Under the HASC's current reprogramming hold, all three Military Departments will be constrained before the end of the fiscal year in their ability to fund efforts such as special pay and special recruiting bonuses."
The Colorado congressional delegation, which has been deploying various political machinations of their own to keep SPACECOM based at its interim location in Colorado Springs, naturally responded to the DoD memo.
Colorado Sens. Michael Bennet (D.) and John Hickenlooper (D.) with all five of the state's Democratic US Representatives — Yadira Caraveo, Jason Crow, Diana DeGette, Joe Neguse and Brittany Pettersen — released a statement on Wednesday, July 12, which reads:
"Congressman Mike Rogers has decided to not approve hundreds of millions of dollars for our servicemembers and our nation's most vital defense programs. This is outrageous." "This legislative hostage–taking is unconscionable and must stop." "We urge the Biden Administration to make a final Space Command basing decision and believe that any assessment rooted in national security will keep Space Command in Colorado."
Rogers first responded to the Coloradans' statement as a "misrepresentation of HASC processes," though admitted on Friday, July 14, that he indeed was blocking Pentagon progress. "All the Air Force has got to do is make an announcement," Rogers was quoted as telling the Military Times. "I don't care what the announcement is. Make an announcement. They've had 13 months since the inspector general finished reviewing it and said there was no political interference. Make an announcement." One final workaround to the HSAC block remains to the Senate: Senators could vote individually on each nomination, promotion and budget request individually, but with nominations to new military posts alone now numbering almost 260, this seems unlikely.
And so, with both Colorado's and Alabama's politicos claiming a final decision is all they want, we can only wait and see the aplomb with which the losing side handles the long–awaited announcement. Sources: Roll Call, Military.com, Breaking Defense .
Sen. Rubio introduces Enhancing Spaceport Operations Act
On Tuesday, July 11, Sen. Marco Rubio (R.–Fl.) introduced his Enhancing Spaceport Operations Act, which would accommodate launches performed by private enterprises with/for the Space Force.
The key sections of the as–yet embryonic bill concern "a special authority for provision of commercial space launch support services" and "provision of launch equipment and services to commercial entities." These run as follows, respectively. "The Secretary of a military department, pursuant to the authority provided by this section and any other provision of law, may support Federal and commercial space launch capacity on any domestic real property under the control of the Secretary through the provision of space launch support services."
"The Secretary concerned may enter into a contract, or conduct any other transaction, with a commercial entity that intends to conduct space launch activities on a military installation under the jurisdiction of the Secretary, including a contract or other transaction for the provision of supplies, serv ices, equipment, and construction needed for commercial space launch." Rubio touted the Act as part of the effect to keep the U.S. competitive with the China and Russia in the space domain: "In order to keep the United States as a global leader in space, we must continue to invest in our launch infrastructure. This legislation is a common–sense approach that will ensure American commercial and military space operations remain competitive." Sources: West Orlando News, Office of Sen. Rubio PR.
Biden Administration reaffirms opposition to Space National Guard
Despite greater support than ever in the US Congress, the Biden Administration continues to oppose the creation of any sort of Space National Guard.
On Monday, July 10, the President started his week by releasing via the Executive Office of the President a Statement of Administration Policy on the National Defense Authorization Act (NDAA) for Fiscal Year 2024. Though "strongly supporting" passage of the NDAA as it stands, the statement takes aim at the idea of a new National Guard:
"The Administration continues to strongly oppose the creation of a Space National Guard. Instead, the Administration endorses the Space Force Personnel Management Act (SFPMA) to combine existing space forces efficiently and effectively, and allow part– time service within the Space Force, without the additional overhead and bureaucracy of a separate component."
"The SFPMA enables unity of command over all Department of the Air Force space forces, maximizes flexibility for organize, train, and equip and operational responsibilities, and ensures access to part–time forces for surge capacity. National security space missions are Federal in nature and global in impact. The existing National Guard space equipment was procured and is sustained with Federal funding."
"Further, Air National Guard space missions are overwhelmingly housed on Federal land, and are largely maintained by the regular Air and Space Forces. The Administration looks forward to working with the Congress to enact the SFPMA and urges the Congress not to create a new bureaucracy with far–reaching and enduring implications and expense."
While the Administration's stance on the issue hasn't changed since its Statement of Administration Policy on the NDAA FY 2022 in September 2021, this latest statement expands on Biden's disapproval, with the putting forth of the SFPMA as a worthy substitute a new addition to his argument. Source: Space News, White House official website.
Third heavy–lift launch provider sought for NSSL Phase 3
On Thursday, July 13, the Space Force released a revised draft solicitation for National Security Space Launch (NSSL) Phase 3, and folks at Jeff Bezos's Blue Origin have got to be exceedingly pleased with the opportunity.
The Request For Proposals (RFP) from heavy–lift launch providers was first issued in February; that solicitation has been changed from a request for two providers to three providers. The Phase 2 contract winners, United Launch Alliance (ULA) and SpaceX, are presumed to be resubmitting for Phase 3.
USSF deputy program executive officer Col. Douglas Pentecost stated that the addition of a third launch provider was due to "industry feedback and the need to increase resiliency in the face of the pacing challenge from countries like China."
"We refined our strategy to fortify assured access to space by ensuring that the government has three launch providers capable of meeting all NSSL requirements by the end of Phase 3." "We are confident that this approach will secure launch capacity, enable supply chain stability, increase our resiliency through alternate launch sites and streamlined integration timelines, and enhance affordability for the most stressing National Security Space missions." Sources: Space News, C4ISRnet.