The Fourth of July four–day weekend curbed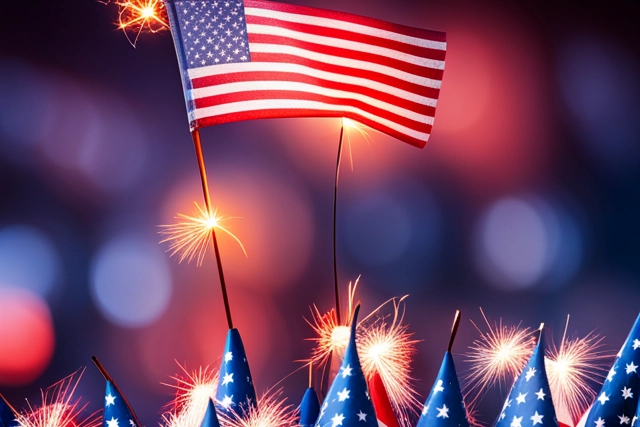 the Space Force– related news output slightly this week, but a few items still managed to capture some public imagination. The talk given by SPACECOM Deputy Director Lt. Gen. Shaw at a Mitchell Institute event gave media lots to mull over.
Service–related outlets meanwhile congratulated this year's Military Times award–winners, including the inaugural Space Force Guardian of the Year winner. These stories plus updates on the USSF self–monitoring fitness program and good news/bad news for SpaceX in this week's Space Force news below!
SPACECOM Deputy Director talks, media listens
Not too many of the USSF brass made public appearances in the past week, but a talk given by US Space Command (SPACECOM) Deputy Director Lt. Gen. John E. Shaw gave media hounds more than enough to chew on.
Shaw spoke in the latest episode of the Schriever Spacepower Series presented by the Mitchell Institute for Aerospace Studies on Thursday, July 6. Together with Mitchell Institute's Kevin Chilton, Shaw discussed an incredibly wide range of topics from the US' international competitors in space to interrelationships between military and private enterprise to Shaw's vision of a new Space Age.
With a paucity of stories to report on, Shaw's comments ultimately served as an interesting litmus test for Space Force– and space tech–centric outlets as to what considers most newsworthy.
For example, Air & Space Forces magazine ran remarks on Shaw's remarks under the headline "'We've Been Doing It Wrong': SPACECOM's Shaw Pushes New View of Operations. More expansively," Shaw stated that "The way we've been doing space operations since the dawn of the Space Age, we've been doing it wrong" and said that "a fundamental doctrinal shift [toward more] dynamic space operations" may be coming.
Defense One also accentuated the aforementioned doctrinal shift, headlining with "Space Command wants 'sustained' satellite maneuverability by 2028." Shaw said that US forces "have been conducting positional space operations" since the Space Age began, "but we're coming to the realization that that's not going to be sufficient anymore." And therefore could the concept of dynamic space operations be a game–changing paradigm shift.
Ars Technica subheaded its eyes–on–the–future piece on Shaw's talk with "The military is starting to buy into orbital refueling."
"There's an emerging set of platforms that we think have to overcome this positional approach," said Shaw, "and they need to probably spend most of their lifetime changing their energy state and maneuvering, as opposed to staying in orbit. We have satellites that have projected lifetimes measured in years and fixed fuel tanks, so we just can't do that. And that is constraining our ability to do a lot of things we want to do at US Space Command."
Watch Shaw's entire talk in the video directly below. Sources: Mitchell Institute official website, Air & Space Forces magazine, Defense One, Ars Technica, YouTube.
Capt. Victoria Garcia named Space Force Guardian of the Year
Huge congratulations to USSF Capt. Victoria Garcia, this week named 2023 Military Times Space Force Guardian of the Year. Garcia is the first–ever winner of the award, with the newest military service branch added to the roster for this year's program.
Military Times' brief introductory bio lauds Garcia for "transform[ing] two aircraft shelters in eastern Europe into U.S. Space Command's first space electromagnetic warfare combat stronghold."
More specifically, in December 2021, Garcia was mission support director for the 4th Electromagnetic Warfare Squadron at Peterson Space Force Base in Colorado. At this time, US Space Command (SPACECOM) sought to establish a combat detachment in the undisclosed European location.
Garcia was named deployment commander for the Electronic Warfare (EW) base, which had consisted of a pair of Soviet–era aircraft hangars with hardware essentially designed to maintain the communication satellite networks employed by US and allied forces.
By early February, Garcia was leading a team of 54 Guardians representing some 15 career fields. Through May, what is now known as the 44th Electromagnetic Warfare Combat Detachment reportedly tracked some 84,000 "network events," i.e. detectable electromagnetic emissions over 3,000 hours of operation. Among Garcia's duties during the deployment was the safeguarding of Secretary of Defense Lloyd Austin and Secretary of State Antony Blinken in their April visit of Kyiv and Poland. As part of its extensive profile piece on Garcia, the Air Force Times credited Garcia's accomplishment as "set[ting] a new standard for how the Space Force operates in far–flung parts of the world."
Garcia currently serves as a speechwriter at Space Operations Command (SpOC). In this coming week, Military Times reports that "The honorees and their families are being flown to Washington, D.C., for a fun– filled visit to the nation's capital and a special awards ceremony attended by congressional, military and community leaders." Sources: Military Times, Air Force Times.
Continuous Fitness Assessment: Over 70% of Guardians already in
When what has become known as the USSF's Continuous Fitness Assessment program was first proposed as an idea in March 2022, it was met with some skepticism. The idea of eliminating annual fitness tests was certainly warmly received by Guardians, but questions of feasibility ran rampant.
Results of a study undertaken by the Air Force Research Laboratory (AFRL) released this week appears to prove the skeptics wrong, however.
According to the figures, an incredible 71% of Guardians have volunteered for the program, including 76% of all female Guardians. Though barely into the two–year assessment program, the AFRL study leaders are already quite bullish on the self– maintenance idea.
Dr. James Christensen of the 711th Human Performance Wing speculated that the program could "lay a new path for the DoD." Christensen also commented that the response by Guardians to calls for volunteers was "a little larger than we expected, and very positive."
The program will include participants wearing Garmin watches and employing apps to monitor their own progress in fitness goals.
"Our hope is that regular moderate physical activity will provide benefits to the force in terms of a higher performing, more ready force," Christensen said — and most Guardians certainly hope the days of the annual fitness exams are numbered… Source: Dayton Daily News .
SpaceX, we may have a problem…
Seemingly always good for a positive news story is SpaceX, who completed a successful, on–time launch of its Falcon 9 rocket to set 48 Starlink satellites into low Earth orbit on Friday, July 7. The launch marked the 43rd for the Falcon 9 this year and SpaceX's 45th; SpaceX has now launched a total of 4,746 Starlink satellites into orbit to date.
So, all's well that ends well, right? Well… The day prior to this most recent Falcon 9 launch, researchers from the Netherlands–based Low Frequency Array (LOFAR) announced that Starlink satellites are emitting radiation and thus messing with astronomical observances, even at wavelengths which are supposed to be of such interference.
In announcing the findings, study co–author/Netherlands Institute for Radio Astronomy (ASTRON) astronomer Cees Bassa stated that "With LOFAR, we detected radiation between 110 and 188 MHz from 47 of the 68 satellites that were observed. This frequency range includes a protected band between 150.05 and 153 MHz specifically allocated to radio astronomy by the International Telecommunications Union."
Radio antenna networks such as LOFAR are particularly susceptible to satellite radiation emissions, as the telescope is designed to detect interstellar radiation, and the long wavelengths under study are very similar.
While thus far the problem is minimal, the sheer volume of satellite launches in the next three to four years alone would likely exacerbate issues noticeably. However, according to the news outlet Science Alert, "there is a solution already in the works" and SpaceX is reportedly at work in addressing the leakage issues.
"The present study highlights an example of the various channels of how technology development may have unforeseen side effects on astronomy," astronomer Michael Kramer of the Germany–based Max Planck Institute for Radio Astronomy and the Astronomische Gesellschaft was quoted as saying, but "With SpaceX setting an example, we are now hoping for the broad support from the whole satellite industry and regulators." Sources: the Lompoc Record, Space.com, CPS IAU, Science Alert.