It's not all bad news for the Space Force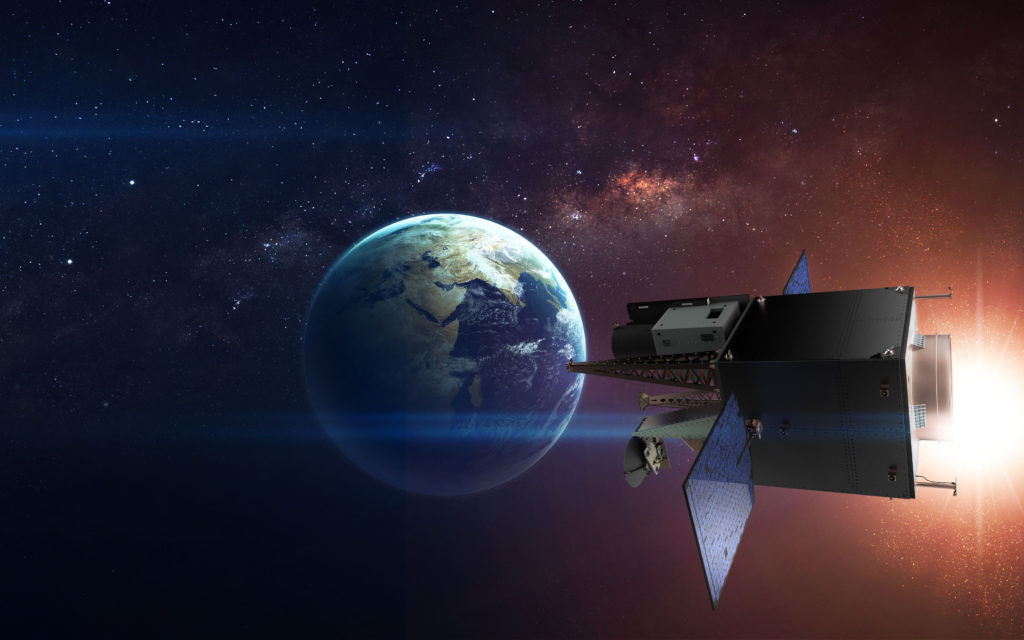 this week, but last Monday's release of a policy paper by the Mitchell Institute for Aerospace Studies truly paced a pall over USSF–centric media for the week's remainder. Notes on this report, plus news of another Commander's Note from CSO Gen. Saltzman (who seemed to know what was coming from Mitchell), a delay to some needed satellite–jamming technology and a little good news in the form of Guardian promotions. Bear down for a bitter pill of Space Force news…
Mitchell Institute paper: USSF unprepared for, outpaced by China
The USSF at present does not have the resources to protect US interests in space, China is outgunning America in the domain, and sweeping upgrades are needed at virtually every level of the service: That's the assessment of a Mitchell Institute for Aerospace Studies policy paper released this week.
The 30–page report written by Mitchell Institute Senior Resident Fellow Col. (ret.) Charles Galbreath and entitled Building U.S. Space Force Counterspace Capabilities: An Imperative for America's Defense presents quite the definitive case for why and how the US is losing the modern–day Space Race with China. The paper's summarizing "Main Points" include:
Existing U.S. efforts to establish norms of responsible behavior in space and increase the resiliency of its space architecture are necessary but not sufficient to deter Chinese aggression in space credibly.
The U.S. Space Force must develop a suite of defensive and offensive counterspace systems to protect America's vital interests in space and defend against adversary space– enabled attacks. The Space Force is stretched thin to meet its current operational requirements with a budget that is smaller than any other U.S. military service.
Developing, testing, and acquiring counterspace capabilities and the forces to operate them will require additional funding and modest end strength growth to provide a responsible balance of capabilities and capacity to meet the growing threat.
A few damning statistics are presented in the report, among them:
The US has kept pace with China in satellite launches since 2019, at about 175 to 185, respectively. But if launches specific to the building of Starlink's mega–constellation are omitted, the US total over the period shrinks to just 96 – barely half of China's output.
Approximately 2800 pieces of debris from China's anti– satellite test of 2007 remain in orbit, a sizable fraction of the 27,000 or so currently tracked by the USSF. Just about 250 remain from Russia's 2021 strike and virtually zero from similar undertakings by the US and India.
As for changes proscribed by the report to create "credible counterspace capabilities," Galbreath's report recommends adjusting national and military policy, i.e. "recogniz[ing] the inability of norms and defensive measures alone to deter threats"; developing a comprehensive counterspace force design; and fielding an architecture for responsible deterrence and defense in space.
The paper's harsh assessment of the current state of the USSF is hardly surprising, nor is the call for greater federal funding. Just to cite one example of a specific area well overly ready for upgrade, the paper notes "the Space Defense Operations Center (SPADOC) computer system, which became operational in the 1980s, and the Correlation, Analysis, and Verification of Ephemerides Network (CAVENet), which became operational in the early 2000s…"
In an online event hosted by the Mitchell Institute for the paper's rollout on Monday, USSF Maj. Gen. David Miller commented in part that "I don't think any of us are satisfied that what we have resourced and fielded is adequate for the task — not our Guardians themselves or the capabilities that were given to them." Further stated Miller, ""We've got to stop debating if it's a warfighting domain, stop debating whether there are weapons, and get to the point of [asking] 'How do we responsibly, as part of the joint and combined force[,] demonstrate our ability to win?'" Sources: The Register, Federal News Network, Breaking Defense, Mitchell Institute PR, YouTube.
Commander's Note: USSF exists to defend Joint Forces
Seemingly foreshadowing the Mitchell Institute policy paper, USSF Commander of Space Operations (CSO) Gen. B. Chance Saltzman issued another directive to Guardians.
The "Commander's Note" of Friday, June 23, obtained by Breaking Defense, has Saltzman looking for the Space Force to take a more holistic approach to its fellow armed services, i.e. to take a greater role in defending joint US forces on the ground as opposed to a sole focus on defending American space assets.
"While important, a narrow focus on protecting space capabilities disregards how U.S. strategic competitors are preparing to use their own space capabilities to find, target, and attack forces operating in the terrestrial domains," read the memo in part, according to Breaking Defense.
Furthermore, wrote Saltzman, "As advocates of spacepower, it falls on Guardians to educate the Joint Force on this imperative [of defending from space-enabled attack."
Post-Mitchell Institute policy paper release, Breaking Defense got commentary from Brian Weeden of the Secure World Foundation on Saltzman's missive: "The question the Pentagon is grappling with now is what do they do about China using satellites to help attack U.S. ships and bases during an armed conflict over Taiwan? So, yes, they are absolutely thinking about developing new US offensive counterspace weapons to do so, just like we did during the Cold War."
Weeden reckoned that Saltzman's memo may represent "a little bit of scrambling to justify to the other services what the Space Force is doing [and requested increases to its budget.]" Source: Breaking Defense.
Two-year delay for L3Harris Meadowlands jamming systems
More bad news came this week when Space Force officials had to announce that delivery of the satellite-jamming Meadowlands systems currently being designed by L3 Harris Technologies Inc. has been pushed back from its previously expected date of Q4 2022 to Q4 2024.
Under terms of the $219 million contract, L3Harris was to upgrade its Counter-Communications Systems (CCS) Block 10.2 versions for those operating at Peterson Space Force Base, Vandenburg SFB and Cape Canaveral Space Force Station as well as various international bases. Additionally, another 14 of the upgraded systems will be installed elsewhere. Sources: Bloomberg News, Interesting Engineering.
iRocket lands $1.8 million AFWERX contract from SCC
Representatives of Innovative Rocket Technologies Inc. (a.k.a. iRocket) announced their company's win of a $1.8 million AFWERX contract from Space Systems Command (SSC); this represents an extension of the Phase II Small Business Innovation Research (SBIR) contract awarded iRocket in 2020.
Under terms of the agreement, iRocket will "further develop its highly reusable rocket engine [the iRocket Shockwave launch vehicle] that will transform how launch vehicles are powered with clean, sustainable propellant and 24-hour turnaround launch cycles."
More specifically, iRocket will demonstrate a full-duration static fire test with the Shockwave engine powered on liquid oxygen and methane.
"We believe this contract extension is a clear endorsement of the value our technology brings to national security missions," stated iRocket founder/CEO Asad Malik. "The AFWERX mission is to help the Space Force benefit from innovation coming out of private- sector companies such as iRocket. Our launcher meets the need for lower launch cost and increased operational tempo in delivering assets to orbit and because of its highly controlled autonomous vertical landing capability, the Shockwave vehicle also meets the need for fast, secure, point to point cargo delivery on the ground." Sources: SAT News, Space News.
Promotions announced for 551 Guardians
Congratulations go out to the 551 Guardians officially announced by the Department of the Air Force (DAF) on Saturday, June 29, as having received promotion to or within the ranks of sergeant. Of the 551, 164 USSF sergeants were promoted to technical sergeant, while 134 were promoted from technical sergeant to master sergeant.
The full list of those promoted may be found here. Source: Department of the Air Force.