Well, it had to happen: After a few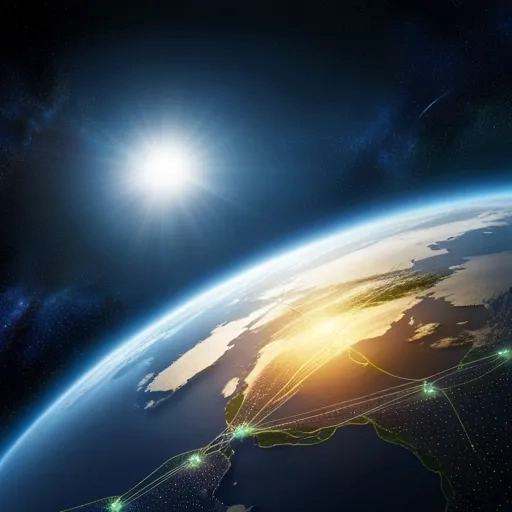 action–packed weeks' worth of Space Force–centric news, the dog days of summer kicked in to deny much in the way of headline stories. On the other hand, when the lead features the first–step passage of the National Defense Authorization Act for 2024, that may be news enough. Details on the proposed NDAA's possible impact on the USSF as well as stories of personnel promotion, air/space summer school at Purdue University, and an AI contract signing follow in this week's Space Force news…
NDAA FY24 passes Armed Services Committee: Space National Guard, SPACECOM HQ decision demand included
On Wednesday, June 21, the House Armed Services Committee approved the National Defense Authorization Act (NDAA) for FY 2024. Despite some contentiousness about a few specifics, the bill got out of committee by a 58–1 vote after 17 hours' worth of wrangling over some 800 amendments.
Among the provisions in the FY 2024 NDAA related to the Space Force were:
suspensions of all funds to the Air Force and Space Force until DAF Secretary Frank Kendall submits to the congressional defense committees a report on the justification for the selection of a permanent location for headquarters of the United States Space Command;
expansion of the Commercial Space Launch Act of 1984 to allow the USSF to charge commercial space companies for indirect costs, as well as direct costs, related to launch operations;
creation of a new personnel management structure for the USSF which would include the "sustained duty" designation; new requirements put on the Department of Defense (DoD) to share data with commercial space operators;
new requirements on the DoD to evaluate/analyze space situational awareness capabilities of commercial operators; and last, but by no means least,
establishment of the Space National Guard in states wherein Air National Guard members are currently deployed in space domain defense.
The first item is the latest result in the ongoing legislative tussle between congresspeople regarding the Trump Administration– approved move of US Space Command (SPACECOM) headquarters to Huntsville, Alabama, from its interim location in Colorado Springs, Colorado. This and related provisions were reportedly challenged by Rep. Doug Lanthorn (R.–Colo.) but he ultimately withdrew.
The bill will now go on to the full chamber of Congress for approval before the final version of the NDAA is released. Sources: Space News, C4ISRnet, Executive Gov.
Mobius Logic wins AFWERX contract for AI
Representatives of Mobius Logic, Inc. announced on Wednesday, June 21, that the company had been awarded a $1.25 million contract for the AFWERX Small Business Innovation Research (SBIR) program. The contract calls for Mobius to provide prototypes of artificial intelligence and educational tools for the Space Force to "cater to an asymmetric autonomous space fleet to augment the existing manned fleet."
Mobius first participated in the SBIR/Small Business Technology Transfer (STTR) in February 2021 as one of the teams participating in the Reimagining Energy for the Department of Defense (DoD) initiative within the Energy Transmission and Distribution Challenge. Source: Mobius Logic PR, Executive Biz.
New commander for 18th Space Defense Squadron
Congratulations go out to Lt. Col. Jordan O.E. Mugg, who officially became commander of the 18th Space Defense Squadron (18 SDS) on Wednesday, June 21, at Vandenberg Space Force Base. The Change of Command ceremony saw Mugg taking over from USSF Lt. Col. Mathhew J. Lintker.
"No other squadron in the service gets after how we enable fighting in the space domain more so than the 18 SDS," said Col. Marc A. Brock of Space Delta 2 at the ceremony. "Lt. Col. Lintker is a strategic, focused, thinking leader who motivated his team to focus on threats in the space domain."
Mugg said in part, "This is an incredible unit with an awesome mission set: to provide and advance a continuous, comprehensive, and combat–relevant understanding of the space situation. I am particularly honored to take the guidon at this point in history, when the contested and congested nature of the domain means we need to […] enable space superiority in the defense of US and allied interests."
Official statistics show that 18 SDS boasts the most complete satellite catalog of Earth–orbiting artificial objects and is currently tracking more than 44,400 objects including about 8,200 active spacecraft. These may be viewed at Space–Track.org. Source: Vandenberg SFB official website.
First Air/Space Summer School at Purdue University starts
On Sunday, June 25, 40 students from across the US kicked off the inaugural Aviation College for High School Students hosted by Purdue University. The program was a collaboration between the USAF, USSF and the Purdue Polytechnic School of Aviation and Transportation Technology.
School recruiting, placement and internship coordinator Vicki Gilbert was quoted in local media as stating that "Participants will gain practical experience in our four major aviation areas of management, engineering technology, unmanned systems, and flight. They'll take classes at the second–busiest airport in Indiana [South Bend International], meet representatives from industry, and learn from our school's faculty and current students."
Space Force Guardians including Purdue grad Col. Kristin Panzenhagen will make their case for the service on Friday, June 30. Said Panzenhagen, "Investing in students, and inspiring interest in STEM, space, and leadership, is important not just for our nation, but also specifically for the Space Force."
Purdue University is one o the 14 schools in the Space Force University Partnership Program. Sources: Purdue Polytechnic Institute official website , Inside Indiana Business.