The Space Force and USSF leadership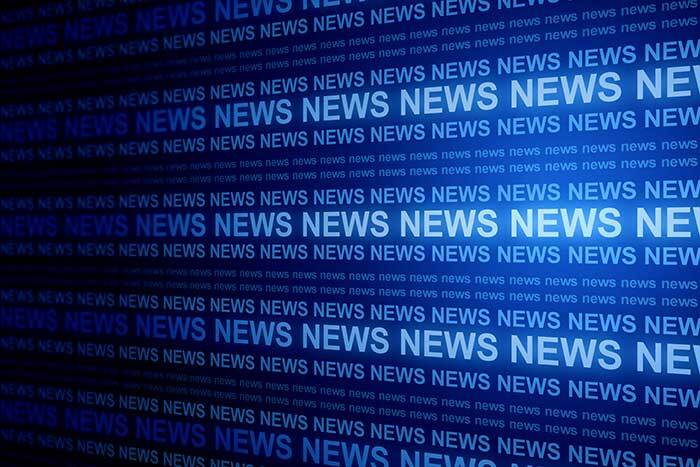 got media coverage of all sorts this weekend, from webinars to DC–oriented print media to cable–TV news. USSF vice CSO Gen. David Thompson appeared at two events to speak at length about the service's development; Inside Defense got five good minutes with SSC's Lt. Col. Dan Kimmich on space domain awareness; Alabama congressmen took some extreme measures in the tussle over SPACECOM HQ; and Fox News finally takes aims at Lt. Gen. Burt's "woke" comments at a Pride Month event — though their ammunition was sadly lacking.
All this and more in this week's Space Force news!
Vice CSO: USSF doing well, but budget deal could throttle progress
The Mitchell Institute for Aerospace Studies presented, and the Air & Space Forces Association hosted, a Schriever Spacepower Series event on Monday, June 12. Vice Chief of Space Operations (CSO) Gen. David Thompson represented the Space Force at the event in a discussion with Mitchell Institute's Spacepower Advantage Center of Excellence chair Gen. (ret.) Kevin Chilton.
Chilton got things started quickly by inquiring early on as to "how the Space Force can avoid a 'space Pearl Harbor'."
Thompson responded, "We've gotten to the point where we now have the tools: they're there, they are either in place or building up. If we're operationally or strategically surprised, shame on us."
Among the deterrents at the Space Force's disposal, Thompson listed an "operationally– and tactically–focused space intelligence enterprise; a broad understanding of space domain awareness; joint cyber defense forces; and the branch's emerging ground moving target indicator capability."
Said Thompson: "It's not just in space, but there is soon to be nowhere on the globe where we won't be able to see, sense, monitor and take action as required."
Thompson explained that ever since the Space Force was established in December 2019, its leadership has sought to make the USSF a full–on member of the federal intelligence community. "That is probably the first thing that we needed to do and are doing well."
He went on to discuss the familiar topic of space domain awareness: "Our role is space domain awareness and that starts … as low as satellites can operate and goes to infinity. As the human race continues to expand out into the solar system and beyond, we believe our responsibility is to understand what is happening in the domain."
Finally, Thompson and Chilton discussed an overlooked element of the recently agreed upon debt–ceiling agreement between the Biden Administration and Congress: The 3.3% cap on a USSF budget increase for FY 2024. USSF leadership had requested a 13% year–on–year rise to $30 billion in their budget proposal.
Chilton stated that space–related technology is a "growth industry, not only from the hardware perspective required to do that, but from the manpower perspective required." As he sees it, however, a 3.3% budget increase would essentially represent a cut in funding, as the rate is lower than inflation.
"The department may need to look at its priorities for various investments," said Thompson. "Or we will have to throttle the growth that we've seen and the delivery of capabilities. It will simply be incumbent on us to make sure that our leaders inside the Department of Defense in the White House and Congress understand the risks we'll take if, in fact, we cannot continue that." Sources: Air & Space Forces Association, National Defense magazine.
On consolidation in the commercial launch industry
Gen. Thompson also put in an appearance at the 8th Annual Defense One Tech Summit, speaking as part of a panel on "Up and Away: How Space is Reshaping the Battlefield" on Wednesday, June 14.
Reads the summary on the event site: "Launch is getting cheaper and new satellite constellations are proliferating, but how secure is U.S. dominance of space? Experts and officials discuss what new technologies the United States needs, and how they plan to deter and defeat today's threats."
Among the issues Thompson and the panel touched upon was the expected imminent consolidation in the commercial launch industry. As panelist Metrea Strategic Insights managing director Todd Harrison put it, the small launch vehicle market is currently "way too crowded," as evidenced by the shutting down of a company seemingly destined for success, Virgin Orbit.
Acknowledging that consolidation does seem inevitable, Thompson stated that "there are a lot of launch providers out there," and "You do wonder if all of those launch providers can be sustained over the long term, but I would say […] there's certainly enough capability available today to meet our needs for the foreseeable future."
Harrison went a step further: "My prediction is, within the next year or two, we're going to see more of the small launch companies just fold up shop. So I wouldn't say it's consolidation. I would say we're going to see some exits in the small launch [sector]."
He further pointed out that the medium– and heavy–launch vehicle industry is already divided up among three companies: the market–dominating SpaceX, United Launch Alliance (ULA) and Blue Origin.
"We would love to have more [launch providers] and I think the strategy that is developed now allows for that […] we would be excited to bring on more of those commercial providers."
To view the entire panel discussion, click here. (Registration required.) Sources: Defense One, Defense One Tech Summit event website .
Video: SSC's Lt. Col. Dan Kimmich on space junk and the SDA
Lt. Col. Dan Kimmich, of Space Systems Command, spoke to Courtney Albion and Defense News — apparently in conjunction with C4ISRnet — about how the Space Force is addressing the space domain awareness issues, and partnerships between the Space Development Agency (SDA) and the private sector.
Video runs directly below. Source: YouTube.
Alabama Reps. try to force SPACECOM decision through NDAA
Bright and early on Monday, June 12, morning, House Armed Services Committee Chairman Rep. Mike Rogers (R–Ala.) released the "Chairman's Mark," i.e. his proposed bill for the National Defense Authorization Act (NDAA) for Fiscal Year 2024.
Yes, you read that right. Rogers represents Alabama in the House, and you know what that means: More wrangling over the relocation of US Space Command (SPACECOM) headquarters.
Rogers included something of a poison–pill clause in the nearly 420–page document. Section 2842 subsection (a), in Subtitle E ("Other Matters") entitled "Limitation on Availability of Certain Funds Relating to the Location of the Headquarters for United States Space Command" reads:
"None of the funds authorized to be appropriated by this Act or otherwise made available for fiscal year 2024 for the Air Force may be obligated or expended for a military construction project […] for the construction or modification of facilities for temporary or permanent use by United States Space Command for headquarters operations until the report required under subsection (c) is submitted."
Subsection (c) reads simply: "The Secretary of the Air Force shall submit to the congressional defense committees a report on the justification for the selection of a permanent location for headquarters of the United States Space Command."
The Chairman's Mark was just one of the machinations from Alabama's House members this week, with Robert Aderholt attaching provisions to Pentagon spending and policy bills.
These moves are of course all about the ongoing controversy regarding a Trump Administration decision to establish the permanent SPACECOM HQ in Alabama, relocating the base from its interim location in Colorado Springs. Rogers and company believe the tactic will force the DoD to not only make a final decision on SPACECOM but to affirm Huntsville as the location.
Explaining the riders to the 2024 NDAA, Rogers was as emphatic as the bill's language: "Huntsville won the competition and they're going to get the permanent base. And we're going to make sure that anybody who thinks they're going to get authorization or funding to [undo] that is mistaken."
And naturally the Colorado delegation shot back. Rep. Doug Lamborn (R.) reiterated one of his side's main talking points, namely that moving SPACECOM HQ now "would disrupt day–to– day operations"
Rep. Doug Lamborn, a top Armed Services Republican whose district includes Colorado Springs, said the move to Alabama would be a threat to national security.
Stated Lamborn: "Should this ever become law, this provision would prohibit even minor improvements necessary for national security including modification of classified spaces for mission planning, electromagnetic pulse shielding of critical electronics like computers, and even routine cybersecurity infrastructure upgrades. I urge for the immediate withdrawal of [Section 2842 subsection (a)] in the Chairman's Mark."
Rep. Jason Crow (D.–Colo.) presented a slightly cooler opinion to media, stating that the Chairman's Mark "doesn't say [SPACECOM HQ] should be in one place or another. It says that the decision should be made, and that we want a clear articulation of the basis of that decision."
"I'm willing to stand on that. I've long said Colorado should be the place because we win on the merits. We're the best place to do it. And moving it will delay going to [full operational capability."
Debate on the NDAA in the House Armed Services Committee begins on Wednesday, June 21. Sources: Space News, Politico, H.R. 2670 text via House Armed Services Committee official site.
SSC launches three DoD R&D satellites
On Wednesday, June 14, Space Systems Command (SSC) officials announced that SSC Space Domain Awareness & Combat Power (SDA&CP) and Spaceflight Inc. had successfully launched three Department of Defense (DoD) Research and Development (R&D) satellites. The satellites were manufactured by Blue Canyon Technologies and were launched via a trusty SpaceX Falcon–9 rocket from Vandenberg Space Force Base.
"We are proud of our continued partnership with the Air Force Research laboratory and the Department of Defense and commend them on achieving this milestone," said Lt. Col. Jonathan Shea, director of the DoD Space Test Program at SSC.
"Proving these new technologies in the space environment is a vital step for future deployment in operational Space Force systems. This 306th mission continues the Space Test Program's 56–year history of providing access to space and testing these experiments and I'm honored to be part of this team launching these payloads today." Source: SpaceRef.