In this week's Space Force news,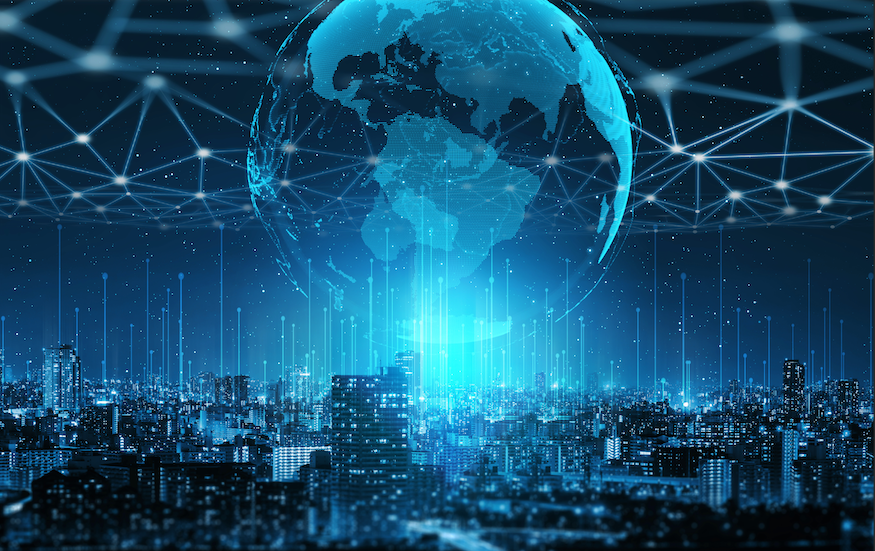 it's all about economics. The placement of Space Force units of operations in three states has congresspeople there touting boosts to the local economy. Meanwhile, a couple of big contacts were awarded to longtime contractors and National Guard top brass explains that failing to create a Space National Guard will cost $1 billion in the immediate short term. Read on and watch the money move in this week's Space Force news…
Permanent homes for six USSF bases of operation announced
The placement of six Space Force bases of operation was announced by USAF Secretary Frank Kendall on Wednesday, May 31, with the state of Colorado and Florida emerging as big winners, New Mexico enjoying its share of the spoils, and Alabama and California getting shut out.
Schriever Space Force Base in Colorado will be the home base to Space Delta 15 and the 75th Intelligence, Surveillance and Reconnaissance (ISR) Squadron. "Additionally," noted the official statement from the Department of the Air Force, "the service expects the 74th ISR Squadron, activated in November 2022, to be based at Peterson."
The evening of the 31st also marked the graduation ceremony in Colorado Springs for the Air Force Academy's Class of 2023. President Joe Biden delivered the commencement address, and you bet he received quite a few earfuls from Sen. Michael Bennet on the SPACECOM HQ relocation controversy.
"Colorado plays a critical role in our country's national security," said Bennet of the announcement. "Beyond the Air Force Academy, Colorado is home to the largest number of Space Force Deltas, three Space Force bases, and several specialized headquarters, including U.S. Space Command. Our state is the nexus of America's defense and space missions."
U.S. Space Force Space Training and Readiness Command (STARCOM) and Space Delta 10 will be based at Patrick Space Force Base. Of the former, Florida Gov. Ron DeSantis said that "we are honored to host the Space Training and Readiness Command headquarters and continue Florida's history as America's gateway to outer space."
Local media quoted Terrence McCaffrey, a vice president of economic development public-private partnership Enterprise Florida, as describing the STARCOM HQ base as having a "fairly significant economic impact" locally. Fairly significant indeed: According to Enterprise Florida statistics, space/aeronautics military spending accounted for 21.5% of the entire Brevard County economy — about $6.75 billion — in 2022.
McCaffrey figures that some 450 civilians will be employed between the STARCOM HQ and Space Delta 10.
Finally, Kirtland Air Force Base will be home to Space Delta 11, a STARCOM mission. "Landing the Space Delta 11 mission at Kirtland Air Force Base is a big deal for New Mexico," Sen. Martin Heinrich enthused. "It will bring hundreds of jobs into our state and grow the space-and-defense ecosystem that we've been investing in for years."
Sen. Ben Ray Lujan added in the senators' official statement that "While New Mexico has always been at the forefront of space exploration, the selection of STARCOM's Delta 11 to be based in New Mexico marks a significant milestone in our journey towards becoming a key hub for cutting-edge space technology. "
"I'm thrilled to welcome Delta 11 and its advanced range and combat replication capabilities, which will not only enhance our national security but also provide unparalleled opportunities for local talent, job growth, and economic development. I look forward to the incredible possibilities that Delta 11 will bring to New Mexico."
Kendall stated that each of the choices was made "following the Air Force's study of the site's infrastructure, community support, environmental factors, and cost, as well as its ability to undertake and facilitate the mission."
Final approval of all sites will be officially given after the requisite environmental impact analyses are undertaken, a process expected to be complete by Q4 2023. Sources: DAF Public Affairs, UPI, Colorado Politics, Hernando Sun, WUFT TV (Gainesville), Los Alamos Daily Post.
National Guard Bureau Chief: *Not* creating Space National Guard costs $1 billion
Those advocating for the formation of a Space National Guard got a boost to their efforts this week, as National Guard Bureau Chief Gen. Daniel Hokanson spoke before the Senate Appropriations Committee about the economic realities of such a move.
According to Hokanson, the transfer of all space-related tasks performed by the Air National Guard to the auspices of the USSF would cost upward of $1 billion and would require years' worth of training, therefore harming readiness.
Therefore, he reasoned, the "best military advice," would be "to transfer the current Air National Guard units [undertaking space missions] into a National Guard component for the Space Force, so they can continue everything they're doing today tomorrow."
In the past two legislative sessions, bills have been introduced into the US Senate and House to create a Space National Guard, but none have made it out of committee. However, the Biden Administration appears to be sticking by its Office of Management and Budget (OMB) report on the matter, which stated in part:
"The Administration strongly opposes the creation of a Space National Guard. […] Establishing a Space National Guard would not deliver new capabilities—it would instead create new government bureaucracy, which the Congressional Budget Office estimates could increase costs by up to $500 million annually. The Air National Guard and Air Force Reserve units with space missions have effectively performed their roles with no adverse effect on the DoD's space mission since the establishment of the Space Force. The Administration looks forward to working with the Congress on alternative Space Force concepts that are efficient, effective, and appropriate for space missions."
One of those pressing for the Space National Guard is Sen. Jeanne Shaheen (D.-NH), a member of the Appropriations Committee who directed the hearing. Shaheen called the Biden Administration's refusal to create the Guard is "a very real concern," commenting that "I have asked [USSF CSO Gen. Chance Saltzman] about that issue on several occasions and the ambiguous response has not been reassuring."
Hokanson explained the complications further by stating certain Air Guard specialists have been working space missions "for over 28 years in some cases; we're the only ones that have ever done those missions. We've got 14 units of about 1,000 people[,] about 30% of the operational squadrons today."
Further, stated Hokanson, "I could [re-designate the Air Guard service members to the Space National Guard] within the resources that I currently have in my budget. It would simply be from one drill weekend to the next, where our airmen would change their name tape from Air Force to Space Force — and at no time would it interrupt the capabilities they provide to our nation. The personnel would stay in the same place, same civilian jobs doing the same mission that they're doing every single day today." Source: Breaking Defense.
$200 million-plus in contracts to Lockheed Martin, Northrop Grunman
First was the awarding of a $122.2 million contract supplement for its work on three Next Generation Overhead Persistent InfraRed Geosynchronous (OPIR GEO) Space Vehicles to Lockheed Martin.
The official announcement noted that the cumulative value of the contract now tops $7.225 billion, and the deadline for contract completion remains set for May 31, 2024. Lockheed Martin would receive another $28.7 million on that date for R&D, testing and evaluation funds.
Meanwhile, Northrop Grumman Systems Corp. was awarded a contract valued at $80.3 million as part of the Air Force Research Laboratory (AFRL) Defense Experimentation Using Commercial Space Internet (DEUCSI) program. DEUSCI "seeks to establish the ability to communicate with military platforms via multiple commercial space internet constellations in various orbital regimes using common user terminal and hardware elements."
The contract calls for a completion date of February 25, 2027. Sources: Defense.gov, Space News.