In this week's Space Force news, we invite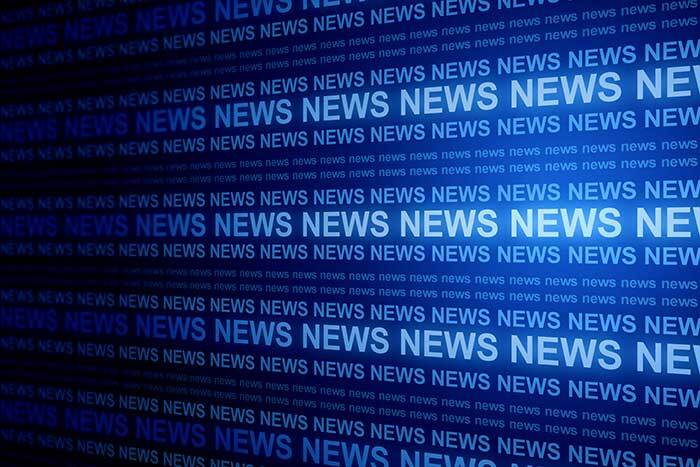 you to meet the new boss (specifically, the man tapped to be the next USSF Chief Master Sergeant); to consider the difficulties the COMSO office immediately faces; to witness the Mother's Day gift that you knew SpaceX was giving; and more!
CMS Bentivegna named next USSF Chief Master Sergeant
On Monday, May 8, Space Force officials announced that Chief Master Sgt. John Bentivegna will be named the second–ever USSF CMS. Bentivegna has served as senior enlisted advisor to USSF COO Lt. Gen. DeAnna Burt since June 2022.
"We have run really fast to develop the service and shape what it's going to be," said Bentivegna. "We have charted a vision for the future, and I want to deliver that vision to our guardians and the joint force. … I am humbled that I get to be the one to champion these efforts for them in the future."
Bentivegna's duties in the position include "oversee[ing] the health and well–being of Space Force guardians and further shap[ing] the enlisted force's burgeoning role in military space operations." He will also advise Chief of Space Operations (CSO) Gen. Chance Saltzman.
In announcing Bentivegna to the post, Saltzman stated that "I needed someone that would bring a perspective on our future that was articulated differently from mine[,] someone who could (and would) challenge my assumptions and ensure that important issues were evaluated from multiple angles."
Bentivegna's résumé goes back to 1994 when he enlisted in the Air Force. He transferred to the Space Force in 2020, where he served in Space Operations Command (SpOC), the National Reconnaissance Office (NRO) and the 50th Space Wing.
Bentivegna will replace CMS Roger Towberman, who is thought to be considering retirement, though no date has been set for the changeover.
Of his prospective successor, Towberman said, "He's been right here with us every step of the way. He knows where we've been and believes in where we're going. I couldn't be happier for our Guardians or more proud of how it's all coming together. He's exactly who we need right now." Sources: Air Force Times, Air & Space Forces Magazine .
Japan Joint Staff Chairman visits SPACECOM HQ
Gen. Yoshihide Yoshida, Chairman of Japan's Joint Staff, came to US Space Command (SPACECOM) headquarters to meet with Gen. James Dickinson and other top SPACECOM officials on Thursday, May 11.
Dickinson et al briefed Yoshida on "growing threats to the space domain", particularly in the Indo–Pacific region and with regard to Japan's new Space Operations Group. A discussion on "deepening US–Japan space cooperation" was reportedly held as well. Source: Space Operations Command official site.
NSSA webcast: COMSO has major challenges before opening
In advance of the upcoming opening of the Commercial Services Office (COMSO) commercial collaboration office in Chantilly, Va., those heading up the office spoke at the National Security Space Association (NSSA) webcast of "SpaceTime" on Thursday, May 11. COMSO will be tasked with overseeing satellite–based technology and services from the commercial space industry and will subsume some organizations including SpaceWERX and the Space Domain Awareness (SDA) data marketplace.
A popular view expressed, particularly from the analysis side: The Space Force needs to prove its worth — and soon. Metrea Strategic Insights managing director Todd Harrison was perhaps the most emphatic on this point, stating that the USSF must "show us their plan for how they're going to fully leverage commercial space."
Harrison went on to say, "Where could the Space Force be leveraging commercial space services? There are all kinds of electro–optical imagery, space–based radar, radio–frequency sensing, on–orbit servicing of satellites, you can go down the list. [But] I don't really see much of a plan at all. And most importantly, I don't see it in the budget request."
"Commercial services don't work for everything, but where appropriate, we should see that in the budget. We should see real funding streams. And for the most part, we're not seeing that. The commercial space office has got a lot of work to do to catch up." NSSA head of legislative affairs Mike Tierney suggested that expectations for immediate progress far outweigh the reality of budget constraints, citing the SDA budget of just $18 million proposed for FY 2024 as an example.
On the other hand, Tierney said, "The COMSO office has an opportunity to clarify" its acquisition plans, "and if we can get alignment in terms of expectations, I think we'd have a lot better dialogue between commercial and government about where the right areas are."
Space Systems Command (SSC) Commercial Space Office director Col. Richard Kinseley stated in part that, while acknowledging the "huge appetite" for commercial–military partnerships, nevertheless "it will take some time to work through bureaucratic and budgeting hurdles in order to fund these services." The Chantilly COMSO office will officially open for business on June 7 with an industry day. Source: Space News.
Happy Mother's Day! Here are some Starlink satellites.
In what was touted as a celebratory Mother's Day launch, a SpaceX Falcon 9 rocket launched 56 Starlink satellites into low Earth orbit (LEO) from Cape Canaveral on Sunday morning. (Since liftoff took place at approximately 1am local time, however, one wonders how many moms were "opening" this present live…) The particular Falcon 9 used in the launch competed its 11th liftoff and landing. The launch also marked the second successful launch of Starlink's second–generation satellites after scrapping a mission in March. Sources: Spectrum News 13 (Orlando), YouTube.