Lots of politicking and planning in this week's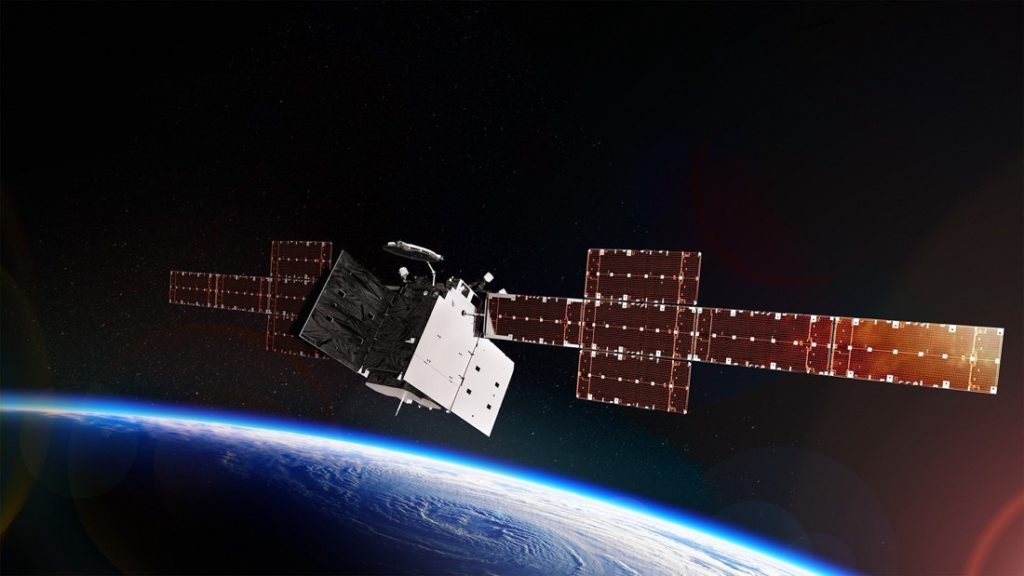 Space Force news, as a couple of USSF bigwigs went before a Senate Armed Service Strategic Forces subcommittee hearing to talk about ground defense, while a pair of contractors landed big contracts to develop prototypes for the new GRIFFON system. Meanwhile, the drive to establish the Space National Guard landed 50–plus allies and the Guardian of the Year gets five minutes of fame on network TV. Read on for all the news!
Letter to POTUS: OMB mistaken, establish Space National Guard
The drive to found the Space National Guard got a serious boost this week, when a letter signed by some 51 National Guard adjutant generals crossed the desks of President Joe Biden and Vice President Kamala Harris.
Begins the letter, released publicly by the National Guard Association (NGAUS): "On behalf of the nearly 450,000 Service Members of the National Guard, we respectfully ask that you establish a Space National Guard (SNG). The Office of Management and Budget (OMB) opposes a SNG and recently directed the Department of Defense (DoD) to prepare for the voluntary transfer of National Guard members currently performing space missions to a yet–to–be–established 'Space Component.' OMB's actions are a mistake."
Here, the group refers to an assessment from the White House Office of Management and Budget (OMB) in September 2021 which "strongly opposes the creation of a Space National Guard," because "Establishing a Space National Guard would not deliver new capabilities — it would instead create new government bureaucracy, which the Congressional Budget Office estimates could increase costs by up to $500 million annually…"
But, argues the letter, "OMB's opposition to a Space National Guard is based upon a demonstrated misunderstanding of the facts. Citing a 2020 Congressional Budget Office Report that ignored Air Force data and incorrectly presumed every state and territory would have Space National Guard units, OMB's projected cost of creating the SNG was vastly inflated."
"The National Guard Bureau (NGB) estimates the one–time cost to be $250,000 for heraldry, uniform items, and the transfer of existing manpower and resources from [Air National Guard] space units to the new SNG. This cost is dwarfed by the estimated one–time cost of over $644M to move all ANG Space missions to the U.S. Space Force."
The letter touted the bipartisan support in Congress for the Space National Guard, most recently seen in the Space National Guard Establishment Act introduced into the Senate by Sen. Dianne Feinstein (D.–Calif.) and Marco Rubio (R.–Fla.) in February. Sources: National Guard Association, Breaking Defense .
Lockheed Martin, Raytheon awarded $30 million each to design GRIFFON
Space Force officials announced on Tuesday, May 2, that Lockheed Martin and Raytheon had each been awarded a $30 million contract to develop designs for ground–control systems as part of the planned Ground Resilient Integration and Framework for Operational Nuclear Command, Control and Communication system, or GRIFFON.
Under terms of the contract, Lockheed Martin and Raytheon will lead industry group to develop prototypes, designing software applications to integrate into the USSF's cyber–resilient architecture within 18 months.
"Software is never complete, so acquiring it modularly gives us flexibility for iterative agile updates that are responsive to user needs," GRIFFON Materiel Leader Lt. Col. Laila Barasha stated along with the announcement. "Industry teams focused on innovation will be able to develop and deliver the ground capability faster for future generations of warfighters."
The proposed 2024 USSF budget earmarks some $216 million for the GRIFFON program. Source: C4ISRnet.
Thompson, Calvelli talk ground defense in subcommittee hearing
USSF Vice Chief of Space Operations (CSO) Gen. David Thomson sat before a Senate Armed Service Strategic Forces subcommittee on Tuesday, May 2, speaking specifically of the interrelation between the Space Force and its private–sector partners.
"If we are going to be able to meet the commercial sector with the growth that they forecast, we're going to need to make some more additional investments in our launch range," stated Thompson. "We've got a legislative proposal to let them help share some of that cost burden."
Thompson was speaking specifically about federal policy three decades which limits the charges the US military may levy on commercial operators for using federal launch sites. In the past five years, commercial enterprises have increased launches nearly exponentially while purely federal launch numbers have stagnated. And at this point, USSF ranges "are about at their limit" in Thompson's estimation.
Space Force officials have recently stated that they are "actively engaged" with congressional staffers in an effort to potentially include reformation of the policy in the next National Defense Authorization Act (NDAA). The same day, USSF acquisition executive Frank Calvelli also spoke to the subcommittee on ground–based defense systems. Calvelli stated in part that his strategy for acquisition is about building systems gradually in adaptive fashion.
"We need to get away from building very large software developments and break things up into more manageable pieces that can be more quickly done," said Calvelli. "I think when the government tries to build large, monolithic software systems, we tend to struggle with that." Sources: Defense One, C4ISRnet.
Video of the week: Five minutes with Guardian of the Year 2023
Belated congratulations to Capt. Victoria Garcia, who in March was named Guardian of the Year for 2023 in the Military Times Foundation annual Service Members of the Year awards. The Foundation touted Garcia as she who "led the U.S. Space Command's first–ever Space Electromagnetic Warfare (SEW) expeditionary flight", a mission tasked by the president for a high–threat crisis in U.S. European Command.
"Capt. Garcia mobilized 54 Guardians from 11 squadrons and 15 career fields and deployed within 36 days. In the first 30 hours in–country, her team transformed two Soviet–era aircraft shelters into the command's first SEW combat stronghold, and her site setup methodology has become the benchmark for Space Operations Command. Capt. Garcia also led an 18– member team to meet convoy and security requirements, as well as commanding two weapon systems delivering 3,000 hours of operations and cataloging more than 84,000 network events. She also directed 14 operators during a three–day overwatch for the Secretary of Defense."
Thus this week, as part of Military Appreciation Month, Garcia got the proverbial five good minutes on ABC News, coming to the nation live from Peterson Air Force Base in Colorado, where she's currently stationed to talk some Space Force basics and about her own journey in the service. Sources: Military Times Foundation, YouTube.