Nothing gets media attention like the boss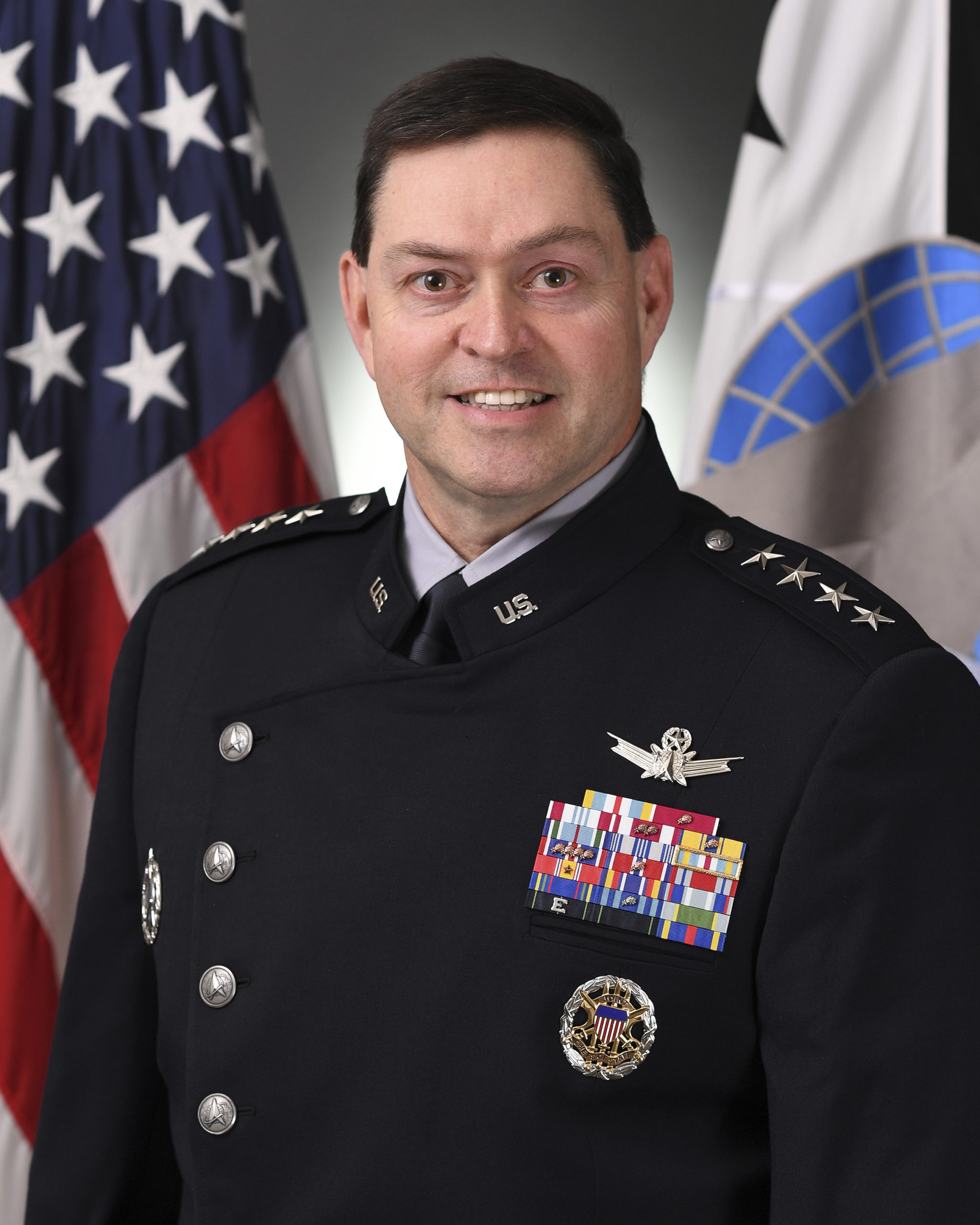 going before a senate subcommittee — definitely the case this week for USSF chief of space operations Gen. Chance Saltzman this week. Saltzman's discussion of the Space Force in general and the FY 2024 budget specifically spread throughout American media this week for quite a lot of free publicity. This plus a couple of other key public appearances comprise the Space Force news this week. Read on!
Saltzman addresses Senate Armed Services Committee
USSF chief of space operations (CSO) Gen. Chance Saltzman sat for a Senate Armed Services Committee hearing this week, and his appearance was thoroughly covered in mainstream media outlets. Though the hearing was an examination of the Pentagon budget for 2023, Saltzman took the opportunity to advance his vision for the Space Force as the frontiers of space warfare are still being defined.
Saltzman's opening remarks focused on what he sees as the necessary three lines of effort:
the building up of "combat–credible forces", including resilient satellite constellations and development of an operational test–and–training Infrastructure, among others;
amplifying the Guardian Spirit via, for example, broadening digital recruitment efforts, developing further the Space Force University Partnership Program; and
elimination of barriers to collaboration. "including over–classification, so the Space Force can build enduring advantages with our partners."
As for Saltzman's back–and–forth with various congresspeople, the entire hearing may be seen below, courtesy C-Span.
Sen. Deb Fischer (R–Neb.) asked about the Overhead Persistent InfraRed (OPIR) missile–warning system, specifically with regard to the possible cutting of a third satellite for the constellation in the FY 2024 budget.
Sen. Angus King (I–Maine) inquired about recruitment, retention and Saltzman's idea of a reserve force for the USSF.
Sen. Kirsten Gillibrand (D–NY) requested that Saltzman go into detail about partnerships with private enterprises affect the ever–busier launch schedules.
Finally, Sen. Tommy Tuberville (R–Ala.) challenged Saltzman point blank: "Give us your no. 1 priority for the Space Force." The Alabaman went on to ask if whether space junk cleanup might be privatized in the near future…
Sources: Executive Gov, C–Span, YouTube.
Tuberville answers Alabama media on SPACECOM HQ
Of course, those who follow either Space Force news or who are political wonks know that Tuberville has made himself most visible recently over the proposed relocation of US Space Command (SPACECOM) headquarters to Huntsville, Alabama, from its current interim location in Colorado Springs.
The move was originally approved by the Trump Administration in January 2021, but US senators and representatives from Colorado have fought the decision at every turn. With the dispute now in its third year of wrangling, Department of Defense officials announced last week that "more analysis" was needed on the decision.
Tuberville thus took matters into his own hands, refusing to advance DoD promotions sent to the Senate. The Senator objected to not only more stalling on the relocation, but also by the suggestion that the armed forces would imburse servicewomen needed to travel out of state for an abortion procedure due to Alabama's restrictive reproductive rights laws.
This week, Alabama media wanted some answers from Tuberville, who had to admit on Wednesday, March 15, that "We don't know the direction that they're going to go in" and "I don't know what else they can review. [The Redstone Arsenal site] is by far the best place."
At stake is some 1,400 new jobs for the Huntsville area.
"I think they're getting close to a decision," Tuberville ultimately stated. "But who knows? It could be tomorrow. It could be this time next week or it could be six months from now." Sources: AL.com , Military.com .
Space Launch Delta 30 commander: Vandernberg twice as busy in 2023
On Wednesday, March 15, the annual "State of Vandenburg Space Force Base" was given by Space Launch Delta 30 commander Col. Robert Long — and he had nothing but effusive optimism to report, chiefly that, despite a record–setting 2022, up to twice as many launch missions will be undertaken in '23.
Long told attendees at the event sponsored by the Santa Maria Valley and Lompoc Valley chambers of commerce that "The future is bright and going to be busy," with the 22 launches Vandenberg sent up last year will increase to up to 45 this year.
"We get a lot of interested parties asking about what can Vandenberg provide to us, whether that's Space Force, whether that's other agencies or other civil partners," Long said, touting the base's burgeoning relationships with the New Space industry. "When you look at the increase of activity in the space industry as a whole, Vandenberg is going to be an integral part of that."
And in the meantime, Long is looking at home: "We're very much interested in building out our infrastructure where we can to modernize it — much of it is shuttle–era infrastructure." Sources: Noozhawk, Santa Maria Times, YouTube.