In this week's Space Force news, the DoD clarifies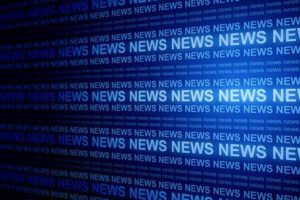 its Tenets for Responsible Behavior in Space while Raytheon and General Dynamics cash in — but the brightest future may await wireless services providers, who got a nice teaser from the Commercial Space Communications Office. These stories and more in this week's USSF news…
Updated DoD Tenets for Responsible Behavior in Space publicly released
On Friday, March 3, US Space Command (SPACECOM) released publicly the Department of Defense's revised Tenets for Responsible Behavior in Space. The first sketched–out version of the Tenets was issued in June of 2021, with the below revised version released internally in early February of this year. The revised tenets read as follows:
• Tenet 1: Operate in, from, to, and through space with due regard to others and in a professional manner. When conducting a rendezvous or operating in proximity to the space objects owned or operated by non–U.S. government entities, avoid actions that may harmfully interfere with the function of the other space object, or where the effect will cause or significantly increase the risk of a potential collision.
• Tenet 2: Limit the generation of long–lived debris. Design, operate, and maintain space objects through end–of–life disposal in ways that limit the generation of long–lived debris.
• Tenet 3: Avoid the creation of harmful interference. Take all practicable steps to prevent affecting the command and control of space objects in a manner that increases the risk of loss, damage, or destruction of a space object.
Take all practicable steps to prevent interference with capabilities that contribute to strategic stability, including but not limited to: national technical means of verification; strategic missile warning space systems; and nuclear command, control, and communications (NC3) space systems.
• Tenet 4: Maintain safe separation and safe trajectory. Ensure space objects designed to conduct rendezvous or proximity operations have appropriate collision avoidance systems and follow trajectories that allow other space objects to maneuver in a safe manner.
• Tenet 5: Communicate and make notifications to enhance the safety and stability of the domain. Provide notifications to affected parties if a potential collision is predicted, and, provide public notification as soon as practicable in the event of an uncontrolled or anomalous reentry.
Share space situational awareness data, including space objects and debris locations, as necessary to facilitate spaceflight safety, avoid collisions, and minimize launch and reentry risks.
As soon as practicable, provide notifications to affected parties of the loss of control of a space object, if that loss of control may result in a collision, cause interference with other space objects, or cause an uncontrolled reentry.
SPACECOM deputy director Brig. Gen. Richard Zellmann was quoted by the Reuters news service as saying, "You have to find a way to allow the economy to grow in the space domain, and in order to do that you need to make sure that it remains sustainable. Key to that is going to be ensuring that we can either solve that debris problem, or at least mitigate it to the point that it's acceptable."
According to a statement from SPACECOM, the guidelines are to "provide transparency about U.S. military space activities in order to reduce the risk of misunderstanding and miscalculation." And despite Zellmann's opinion that "The idea is we hope our adversaries do the same" about space debris, SPACEOM officially is "not asking other nations to adopt internal DoD guidance."
The expanded tenets were developed by SPACECOM in consultation with the DoD, the National Reconnaissance Office, the Department of State and the National Security Council staff. Sources: Reuters, Space News.
CSCO Grason teases opportunity for wireless providers
The latest bit of high–tech gadgetry to be employed by the Space Force will be … the cell phone? Well, not quite, but Commercial Space Communications Office (CSCO) director Claire Grason dropped some interesting and potentially lucrative news for wireless providers at a webinar on Tuesday, February 28.
Speaking to the "Integrating Satellites and Military Missions" webinar co– sponsored by Intelsat and Breaking Defesne, Grason informed attendees that the USSF would sometime in Q2 to begin requesting bids from providers of wireless phones enabled to connect with contracted satellite networks. She called the ability "to equip warfighters with smaller and lighter, more capable, less expensive communication devices" "very exciting."
As Grason explained, CSCO would allow military users to buy satellite–to– cellular communications as a service via extant low–Earth orbit constellations.
The plan is for CSCO to set up a contracting vehicle that allows military users to buy satellite–direct–to–cellular communications capability as a service, along the lines of CSCO's ongoing initiative to provide DoD customers with satellite communications (SATCOM) and internet access via large constellations in low Earth orbit.
"Essentially what that contract will do is establish the p–LEO marketplace for the DoD. Instead of having been a requirements–based acquisition – whereby we traditionally ask offerers to bid to very specific coverage areas or technical requirements – we've asked offerers to provide essentially any available capability that they are willing to sell us or customized for us from this orbital regime," said Grason.
"Additionally, we plan to have an open season' every year, so for companies that are being conceptualized, that once they reach a certain maturity level, they, too, will be able to onboard into this marketplace," she added. Source: Breaking Defense.
Raytheon wins $250 million contract for missile–tracking constellation
Representatives of Raytheon Technologies on Thursday, March 2, announcing their company's winning of a Space Development Agency (SDA) contract valued at over $250 million to design, develop and deliver a seven– vehicle missile tracking satellite constellation; Raytheon will also provide support for launch and ground operations.
Upon deployment, Raytheon's low–Earth orbit constellation of networked satellites would become the fifth plane of satellites providing missile warning and tracking for the Department of Defense, an element of the Proliferated Warfighter Space Architecture.
The seven–vehicle satellite constellation will feature Raytheon's Wide Field of View overhead persistent infrared sensor, Blue Canyon Technologies' Saturn– class microsatellite bus, and SEAKR Engineering's electronics payload.
"Developing a resilient and affordable proliferated satellite constellation in low–Earth orbit will improve our ability to track emerging threats like hypersonic missiles," said Dave Broadbent, president of Space & C2 at Raytheon Intelligence & Space. "Continuing to develop this architecture with SDA and our industry partners will be a high priority for us in the coming months." Sources: Raytheon PR, Military Embedded.
General Dynamics IT gets $18 million OTA contract for USSF support
General Dynamics Information Technology (GDIT) representatives started their week by announcing on Monday their company's award of an $18 million Other Transaction Authority (OTA) to support the Space Force.
Under terms of this 18–month OTA, GDIT will develop a prototype digital infrastructure that allows secure file sharing and collaboration for government and industry partners. The company will also integrate a cloud capability to enable a scalable solution for future USSF enterprise requirements.
GDIT will leverage its expertise in digital engineering and Commercial Solutions for Classified (CSfC), i.e. application of cybersecurity solutions in classified environments, to deploy a prototype architecture that enables cross–domain access among mission partners with different security level requirements.
"We are proud to partner with the Space Force in deploying an advanced technical solution that will connect all stakeholders across the enterprise," said Brian Sheridan, GDIT senior vice president for Defense, with the announcement.
"The resulting system will further drive effective and secure information sharing, which is critical to the broader Joint All Domain Command and Control strategy. This prototype will also serve as the basis for a fully scalable architecture and is a key component of Space Force digital dominance." Sources: GDIT PR, Executive Biz.
Crew–6 heads to ISS with UAE astronaut on historical mission
Once again, a SpaceX launch made history: On Thursday, March 2, a Falcon 9 rocket carrying Crew–6 launched on a course for the International Space Station (ISS). Included among the crew was Sultan Al–Neyadi, the first United Arab Emirates astronaut to perform a long–term mission. Joining Al–Neyadi in the crew of four were Warren "Woody" Hoburg and Stephen Bowen of NASA and Andrey Fedyaev of the Russian space agency Roscosmos.
The launch had been scheduled for three days previous, but was cancelled with about 2 minutes remaining in the countdown.
Crew–6 docked at the ISS at about 1:17am EST, about 26 hours after liftoff. Sources: Space.com, YouTube.