The buzzword in this week's Space Force news: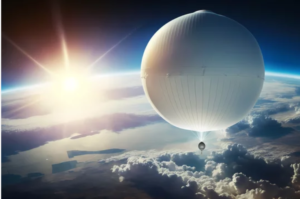 Politics. As certain provisions within the 2023 National Defense Authorization Act become active, the USSF and top–level politicians are acting accordingly. Last week came a resurrection of a Space National Guard bill in Congress, the possibility of a USSF budget increase was floated, and Space Systems Command released a call for contractors that marks a whole new way of space–based acquisitions. This and more in this week's Space Force news…
Bipartisan bill to form Space National Guard reintroduced in Senate, House
On Wednesday, February 15, Sen. Dianne Feinstein (D.–Calif.) and Sen. Marco Rubio (R.–Fla.) re–introduced a bill entitled "The Space National Guard Establishment Act." If passed, the act would create a Space National Guard, specifically for some 1,000 currently serving in the Air National Guard.
Feinstein stated that these Guardsmen "should serve under the Space Force with the rest of our space units and fix the organizational disconnect that is undermining their training, resourcing, and recruiting. Leaving the Guard's space units under [command of] the Air Force is shortsighted and undermines our national security, and it must be remedied."
Said Rubio, "Creating a Space National Guard would boost our military readiness and increase efficiency. It would also ensure that the Space Force retains needed talent."
Feinstein and Rubio introduced a like–named bill to the Senate in 2022, but the bill did not pass committee. This time out, the Space National Guard Establishment Act is co–sponsored by Sens. Michael Bennet (D.–Colo.), Marsha Blackburn (R.–Tenn.), Mike Braun (R.–Ind.), John Hickenlooper (D.–Colo.), Lisa Murkowski (R.– AK), Alex Padilla (D.–Calif.), Rick Scott (R.–S.C.) and Kyrsten Sinema (I.–Ariz.) Rep. Jason Crow (D–Colo.,) again introduced companion legislation in the House of Representatives on Wednesday as well.
The bipartisan nature of the bill's sponsorship is somewhat symbolic of the divisiveness of the Space National Guard concept. After the Department of Defense began floating the idea in the early days of the Biden Administration, the White House Office of Management and Budget (OMB) issued a statement in September 2021 stating that the Administration "strongly opposes the creation of a Space National Guard," because "Establishing a Space National Guard would not deliver new capabilities – it would instead create new government bureaucracy, which the Congressional Budget Office estimates could increase costs by up to $500 million annually…"
Feinstein and Rubio's bill failed after its introduction to the Senate in May 2022, but the notion of establishing the Space National Guard moved forward with the 2023 National Defense Authorization Act, which included a request from lawmakers that Space Force leadership file a report on the viability of a Space National Guard. This report will need to address "how the part– time model would foster career flexibility for reserve members of the Space Component […] to move back and forth between active and reserve status for prolonged periods of time across a career." The deadline for the report is March 1. Source: Military.com, The Hill .
NSSA expert: USSF budget could be $6 billion higher in 2024
Not often do predictions of future federal budgets capture new headlines, but comments at last week's National Security Space Association (NSSA) webinar regarding the Space Force were an exception.
In speaking at the event, NSSA legislative affairs head Mike Tierney stated that the USSF budget in 2024 could jump from the current $26.3 billion allotted to as much as $32.3 billion. Tierney showed attendees the financial stats from recent years, most significantly the jump in the USSF classified budget from $3.7 billion to $6.6 billion from 2021 to '23, an increase of more than 178% over the two years: "This is a place where Congress – and frankly the [Dod] – has consistently increased investment year over year."
"To be clear, this is really a leading indicator … that allows us to kind of see that [trend in the Space Force budget], and, as you can see, it's growing annually, and Congress is continuing to plus up the classified account. That doesn't seem to be drying up anytime soon."
Further, he said that "We're seeing rapid growth in just a matter of three fiscal cycles," he added. "That really demonstrates Congress's commitment to resourcing the entity [the Space Force] that they created."
Tierney did offer a few words of caution as well: "Congress is certainly being supportive across the board providing additional funding, but I think it's important to note that their patience seems to be running thin, to a certain extent, with the management of the overall Space Force portfolio, from a budget and accounting, and organization and management standpoint." Sources: Space News, Breaking Defense.
SSC calls for two draft RFPs under brand–new two–track acquisition strategy
On Thursday, February 16, Space Systems Command (SSC) released two draft Request For Proposals (RFPs) for National Security Space Launch (NSSL) program, Phase III. More significantly, this draft request is the first of a new SSC acquisition strategy which allows SMEs to compete for more contracts. In this procurement plan, a pair of "tracks" are included in the call: smaller rockets with lower orbital range comprise half, while rockets capable of carrying heavier payloads and reaching geosynchronous orbit (GEO). Previously, such SSC calls had been mostly limited to the latter and were contracted out to United Launch Alliance (ULA) and SpaceX.
"We developed an acquisition strategy consisting of a dual–lane approach that provides access to diverse commercially available systems, increases resiliency through alternate launch sites and streamlined integration timelines, allows annual on–ramping of emerging launch providers and systems, secures launch capacity, enables supply chain stability, and enhances affordability for the most stressing National Security Space missions," said USSF executive officer Maj. Gen. Stephen Purdy upon the release. Explained Gen. Purdy to satellite tech specialist website C4ISRnet: "Our launch demand is increasing. This increased launch tempo gives us flexibility to execute a two–lane approach to Phase III, thus encouraging more competition."
The move was seen as response to calls by Congress in the 2023 Natioanl Defense Authorization Act (NDAA) which called for development of a USSF acquisition strategy that would involve companies other than the "big two." In the NSSL Phase II, all contracts for US intelligence launch missions in the 2020–2025 period were awarded to ULA and SpaceX. Sources: Space News, Breaking Defense, C4ISRnet.
Saltzman: We must change our space operations
Among those in attendance at the Munich Security Conference on Saturday, February 18, was USSF Chief of Space Operations Gen. Chance Saltzman, and he spoke extensively to reporters at the event.
As Saltzman sees it, matters regarding space have "fundamentally changed" in the past few years: "We are seeing a whole mix of weapons being produced by our strategic competitors," he said. "We have to account for the fact that space as a contested domain has fundamentally changed. The character of how we operate in space has to shift, and that's mostly because of the weapons China and Russia have tested and in some cases operationalized."
Though Secretary of State Anthony Blinken, also in Munich, was mostly focused on US–China relations after the surveillance balloon incident of the week previous. Saltzman, however, was again asked about the Russo–Ukrainian War by the assembled media.
Saltzman reiterated that the Ukraine conflict was a rejoinder on the importance of the space domain in modern warfare, describing the Space Force's role thusly: "You can attack space without going [to] space, through cyber networks or other vectors. We have to make sure we are defending all these capabilities." Source: Voice of America.