The business of the US Space Force is … politics?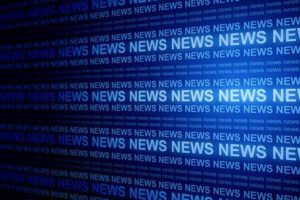 Well, it was in part last week as the fight about the Trump Administration era decision to relocate Space Command headquarters spilled over into confirmation hearings for DoD nominees. Also, USSF acquisitions director makes a promise, SpaceX sets a record, and the USSF comes together with the Coast Guard on future exchanges of R&D. Read on for this week's Space Force news!
Fight over SPACECOM relocation flares up again
The battle over the seemingly done deal to relocate US Space Command headquarters to Huntsville, Alabama, has been revived yet again by Sen. Michael Bennet (D.-Colo.) — though to be fair, the continued delay on an official word from the Department of Defense on the matter doesn't help. The long story begins in the literal last days of the Trump Administration when DoD officials made the decision to relocate SPACECOM HQ from its present temporary base in Colorado Springs to the Redstone Arsenal location in Alabama. Since then, a cadre of Colorado senators and representatives, with Bennett and Sen. John Hickenlooper aft the forefront, have called for several reviews of the selection process and various other means to delay the move.
This week, Bennett threatened to delay hearings and confirmation on six Defense Department nominees due to the refusal of Defense Secretary Lloyd Austin to take a meeting with him on the decision-making process behind the move. And on Monday, January 23, Bennett and Hickenlooper crossed party lines to vote with Republicans against the confirmation of assistant defense secretary Brendan Owen.
The @DeptofDefense has repeatedly ignored my request for a meeting with Secretary Austin about the Space Command basing decision.

For that reason, I voted against Brendan Owens' nomination tonight, and will consider holds on other Pentagon nominees until a meeting takes place.

— Michael Bennet (@SenatorBennet) January 23, 2023
The following day, Bennett was quoted in Defense News as stating that "When the stakes are as high as they are, when our national security is at risk, when [former President] Donald Trump made a political decision that overruled the best advice of the Air Force's generals who examined the question of where Space Command should be, I think we should hear from the secretary of defense."
By Thursday, Bennett and Hickenlooper got their meeting with Austin. Bennett stated in part:
"Over the last two years, investigations revealed that senior military leaders identified Peterson Space Force Base as their top choice for Space Command's headquarters because it will reach full operational capability faster than any other location, cost less, and minimize attrition and disruption to the mission…"
"Instead, President Trump put politics first with his abrupt decison to send U.S. Space Command to Alabama."
"In the face of Putin's invasion of Ukraine and China's saber-rattling in the Pacific, national security cannot just be one of many criteria. It has to be the central priority. We epressed thses concerns to Secretary Austin today, and retierated that in the best interests of national security, Space Command headquarters must remain in Colorado."
Today, @SenatorHick & I met with @SecDef to reiterate our concerns over President Trump's political decision to move Space Command out of Colorado.

Politics should have no role in this process. In the interest of our national security, Space Command must remain in Colorado. https://t.co/Br9uXgdTDD

— Michael Bennet (@SenatorBennet) January 26, 2023
While the confirmation process will now continue in the Senate, it remains to be seen whether this latest meeting will placate the Colorado congresspeople.
Meanwhile, Rep. Dale Strong (R.) commented to Alabama media that relocation to Huntsville is apparently on track: "A civil engineer package was sent showing that the soil conditions, the ability to construct at Redstone Arsenal is more cost-effective, the ability to maintain at Redstone Arsenal is better […]. It's the perfect fit here for north Alabama."
In late November, SPACECOM commander Gen. James Dickinson said, "I think the decision is going to come out shortly. I don't have a date or time. That is a decision by the secretary of the Air Force, and I know that they have been doing a very deliberate analysis of the two reports that came out." Nothing definitive has been said from any official source since. Sources: Defense News, Twitter, WHNT TV, Military.com.
Ball Aerospace wins $78 million option to build second WSF-M satellite
On Thursday, January 26, Space Systems Command (SSC) announced they had taken up the option for the procurement of a second WSF-M space vehicle from Ball Aerospace at a contract value of $78 million. Led by SSC's Environmental and Tactical Surveillance program office within SSC's Space Sensing directorate, the WSF-M system represents an upgrade to current space-based environmental monitoring systems of the legacy Defense Meteorological Satellite Program (DMSP). WSF-M promises to also enable the production of enhanced, warfighting weather-prediction and – analysis capabilities for mission planning.
"The capabilities our space-based environmental monitoring systems provide are key to any military operation. The first WSF-M satellite is arriving just in time as legacy systems such as DMSP reach their end of life," said Col. Dennis Birchenough, director of Space-Based Environmental Monitoring and Tactical Intelligence, Surveillance and Reconnaissance, SSC 2 Space Sensing. "The second WSF-M satellite will ensure we are providing environmental intelligence data to the warfighter."
WSF-M will be equipped with a passive microwave-imaging radiometer instrument, and a hosted, government-furnished, energetic-charged particle (ECP) sensor. These devices are designed to mitigate three high-priority Department of Defense SBEM gaps, which consist of ocean-surface vector winds, tropical cyclone intensity, and charged particles in low Earth orbit (LEO).
"The Ball team is making outstanding progress on the first WSF-M space vehicle. It entered the integration and test phase this fall and is on track for launch at the end of 2023," said Capt. Nicholas David, WSF-M chief engineer, SSC Space Sensing in the announcement. "The second space vehicle will leverage the same team and design."
On January 10, Ball Aerospace officials announced the completion of a pair of key components — the spacecraft bus and its Microwave Image (MWI) instrument — for the first WSF-M. Both craft are scheduled for completion in 2024. Sources: Gov Con Wire, Executive Biz.
Calvelli: We must tackle core mission areas, complete long-overdue projects
Throughout January, Frank Calvelli, assistant secretary of the Air Force for space acquisition and integration, has been making the rounds in media and conferences. On Tuesday, January 24, Calvelli spoke at the National Security Space Association's Defense & Intelligence Space Conference on a few topics.
Said Calvelli in part: "There's been talk of what our role in cislunar space is. That's an important talk down the road but right now what's important is tackling our core mission areas, and making sure the architecture is resilient, making sure the architecture is integrated so that [U.S. military operators] can use it effectively." Those core missions, in his view, are satellite-based communications, space domain awareness, precision navigation and missile warning/tracking.
Calvelli also promised to complete the Next-Generation Operational Control System for GPS-3 satellites and the Military GPS User Equipment (MGUE) for M-Code signals: "These albatrosses [have been] dragging the department down for decades. This is the year we are going to get these programs delivered." Sources: Space News, Breaking Defense.
SpaceX launches heaviest payload ever
With evermore launches each year, news of another SpaceX launch becomes increasingly less, well, newsworthy. But on Thursday, January 26, the big company earned a spot in the headlines again.
On that morning, SpaceX's sixth launch of the year set a whopping 56 new Starlin satellites into low Earth orbit (LEO). These satellites weighed a combined 19.4 tons, besting by nearly two tons the company's heaviest-ever payload. Source: UPI.
Space Force, Coast Guard to team on R&D
The USSF will collaborate with the US Coast Guard for the first time ever in an effort to "enhance space capabilities for the joint warfighter thought a new Memorandum of Understanding (MoU)."
On January 26, officials representing the US Space Force Science, Technology & Research Directorate and US Coast Guard Research & Development signed the MoU which defined the new partnership as one "focused on coordination, sharing, and exchange of information and identifying opportunities for applied research, and advanced technology development" between the branches of service.
Specifically, "This MOU will enable and improve the Space Force's access to unique USCG Research and Development Center facilities, infrastructure, and personnel to support its mission to protect the space interests of the U.S. and its allies by optimizing the development and transition of future space capabilities to the joint force."
Said Dr. Joel Mozer, USSF science, technology & research director: "The Coast Guard is a forward-leaning organization with an eye to the future. The Space Force wants to take advantage of their methods of strategic foresight and apply them to our own space problems, where technology developments overlap between the two services, we want to partner." Source: Safety4Sea.