It's that time again: Time to take stock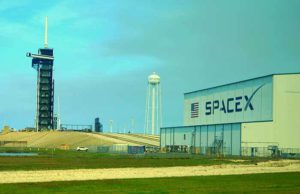 of the year gone by with an eye to the future. Year 2022 was quite eventful for America's newest military service from top to bottom as physical and personnel infrastructure continues to settle into place. Below run the seven stories which developed through 2022, a year which saw the Space Force grow in the US public's consciousness and literally throughout the world. Happy new year!
Gen. Saltzman becomes second-ever USSF Space Operations Chief
From the beginning of 2022, it was widely expected that the Space Force's first – and to that point – only Chief of Space Operations (CSO), Gen. Jay Raymond, would be retiring before year's end. And as early as April, rumors that candidates to fill Raymond's vacancy had been limited to a short list of two: SPACECOM deputy commander Lt. Gen. John Shaw and Space Operations Command (SpOC) head Lt. Gen. Stephen Whiting.
The Biden Administration zagged instead, and the President put forth his nominee for the post in July: Lt. Gen. B. Chance Saltzman. Saltzman made for a logical choice, as the then three-star general had been serving as deputy CSO. Indeed, his CO Gen. Raymond reportedly gave strong backing for Saltzman and his recommendation may have been the key factor in Saltzman's nomination. Certainly, Gen. Raymond's recommendation helped put Saltzman's bid over the top
Saltzman sat for the Senate Armed Services Committee nomination hearing in late September for just over 90 minutes and was rapidly confirmed.
Saltzman was sworn in on November 2. In his speech at the Change of Responsibility ceremony, Saltzman thanked Raymond for "doing the heavy lifting to establish the Space Force." In addressing Guardians and USSF civilian partners, Saltzman said that "My goal will be to provide you the resources, tools, training and experiences you need to unlock your massive potential."
"You have my commitment that I will work relentlessly to make the Space Force the combat-ready force that our nation needs, so get ready because I'm going to need your best as well."
Further, "The world is becoming increasingly dangerous and preserving U.S. national security interests in space is growing harder every day. Without the space capabilities you are designing, building, protecting, and operating, the Joint Force will not be capable of accomplishing its missions. A resilient, ready, and combat-credible Space Force is indispensable to deterrence today, tomorrow, and every day after that. In the worst case, if deterrence fails, the Space Force will be an indispensable component of our joint force at war."
First commissioned in the Air Force in 1991 after graduating from Boston University, Saltzman has served as Minuteman III launch officer, National Reconnaissance Office (NRO) satellite operator, and with the Joint Space Operations Center as Chief of Combat Plans and Chief of Combat Operations. Prior to assuming the CSO position, Saltzman served as Deputy Chief of Space Operations for Operations, Cyber, and Nuclear.
SpaceX sets launch record, may be leaving competition behind
Was any single figure more visible in US media than Elon Musk? Between the ongoing $44 billion Twitter fiasco and Tesla's reported loss of 70% in stock value year-on-year, Musk got quite the load of bad publicity in 2022 – but the CEO's SpaceX, easily the USSF's most visible private-sector partner, enjoyed tremendous success.
Most notably, December 29th marked the 61st successful launch of an Atlas rocket by SpaceX. Not only did this make for the 170th consecutive successful Atlas rocket launch, but the 61 in a single year tied the world record set back in 1980 by the USSR space agency with the same number of R-7 rocket launches.
This last launch had a bit of self-consciousness, as the payload consisted of a single EROS C3 satellite weighing 880 pounds. No matter – a record's a record, right? In November, SpaceX further captured media attention with its last launch of the Falcon Heavy rocket, billed as the world's largest.
But could SpaceX be too effective so as to allow for competition within the Department of Defense's planned hybrid architecture? This view was put forth in October by Defense Innovation Unit (DIU) space program manager Rogan Shimmin. Shimmin told attendees at the MilSat Symposium – without calling out SpaceX by name – said, "There is a particular commercial satellite provider in low Earth orbit, for example, that is several years ahead of the rest of the field. They do tend to try to establish interfaces, proprietary interfaces, that don't necessarily want to play well with others."
In Shimmin's opinion, the DIU faces a serious issue with the proprietary technology of SpaceX Starlink technology: "We want to augment [the DoD Transport Layer] with the commercial communications architectures that are coming online to proliferate the internet in space, get every satellite talking to every other satellite, relaying through ground stations. Regardless of who owns the ground stations, they should all function as routers."
Russo-Ukrainian War ties in Space Force, Starlink
SpaceX CEO Elon Musk also popped up as USSF officials were naturally repeatedly asked about military involvement in the ongoing Russo-Ukrainian War – see how he was everywhere last year?
In late October, a statement by Konstantin Vorontsov, deputy director of the Russian Foreign Ministry non-proliferation and arms control department, got international attention much of which ended up focused on the Space Force. Vorontsov addressed the United Nations general assembly to call for greater enforcement of the UN's PAROS agreement of 1978.
Said Vorontsov in part: "The ever-growing risks of outer space becoming a launching pad for aggression and war merely confirm the urgent nature of this task. We reiterate our concern about the realisation of the policy by Western countries headed by the United States aimed at placement of weapons in outer space and the use of outer space for military purposes in order to ensure their dominance and supremacy…"
"Such actions are detrimental to international peace and security. […] We would like to specifically stress an extremely dangerous trend that goes beyond the harmless use of outer space technologies and has become apparent during the latest developments in Ukraine. Namely, the use by the United States and its allies of civilian, including commercial, infrastructure elements in outer space for military purposes. […] Quasi-civilian infrastructure may become a legitimate target for retaliation."
Vorontsov was likely referring at least indirectly to Starlink satellites, which have been used by Ukrainian forces in the Russo-Ukraine War when GPS systems are blocked. As Musk himself put it:
Starlink involvement in Ukraine began well before movement of Russian troops into the country. SpaceX president Gwynne Shotwell stated that Starlink had been waiting to establish capacity in Ukraine since early January 2022: "We had been working with the Ukrainians for a month and a half or so," Shotwell said, "on trying to get permission — landing rights — to lay down capacity in Ukraine" as part of an expansion of Starlink's services in Europe.
On February 26, two days after Russian troops advanced into Ukrainian territory, minister Mykhailo Fedorov tweeted to Musk himself for assistance to Ukraine's military forces:
SpaceX did not have formal permission to enable Starlink services in the area, "But then they tweeted," said Shotwell, and "There's our permission. They tweeted at Elon and so we turned it on."
Praise for Starlink came early and often: In March, U.S. Space Command head Gen. James Dickinson told a senate subcommittee that "What we're seeing with Elon Musk and the Starlink capabilities is really showing us what a mega-constellation or a proliferated architecture can provide in terms of redundancy and capability."
But shortly after Vorontsov's statement to the UN, Musk may have been rethinking things a bit, making an offhand threat that Starlink could cease paying operational costs for the network in Ukraine – and suggested that perhaps the Pentagon should be picking up the tab.
Luckily for Ukrainian military forces, Starlink remains in place to provide communications service.
X-37B Spaceplane shatters records, completes first-ever USSF mission
Breaking records in 2022 was the X-37B, which on November 10 touched down after being in orbit for a total of 908 consecutive days; the new mark crushed its own previous record of 780 days. First launched in 2010, the X-37B's most recent mission began on May 17, 2020 and was the very first Space Force mission undertaken.
The three-year mission was mostly classified, although then-USAF Secretary Barbara Barrett stated with the X-37B launch in 2020 that "The Air Force's Rapid Capability Office has combined forces with the Air Force Reserve Research Lab and now the U.S. Space Force to execute a mission that maximizes the X-37B's unique capabilities."
"This important mission will host more experiments than any prior X-37B flight, including two NASA experiments. One is a sample plate evaluating the reaction of select significant materials to the conditions in space. The second studies the effect of ambient space radiation on seeds. A third experiment, designed by the Naval Research Laboratory, transforms solar power into radio frequency microwave energy, then studies transmitting that energy to earth."
Shortly after the spaceplane's triumphant return to Earth, officials of the USSF 18th Space Defense Squadron announced that they had detected the Chinese counterpart to the X-37B deploying an unknown object into Earth orbit. It is known that the Chinese spaceplane has already been in orbit for over 90 days.
Space Force goes international with Indo-Pacific and Korea bases established
Year 2022 marked the opening of Space Force bases abroad along with an expansion to USSF presence in Asia. Chief in importance was the formal establishment of US Space Forces Indo-Pacific by the USSF and US Indo-Pacific Command (INDOPACOM) formally established the US Space Forces Indo-Pacific in a ceremony at Camp Smith in Hawaii on November 22.
Assuming command of US Space Forces Indo-Pacific was Brig. Gen. Anthony J. Mastalir, formerly deputy commander's assistant at Space Operations Command (SpOC). Mastalir promised to "double down on our commitment to integrate space across all components, all domains."
Following the establishment of US Space Forces Indo-Pacific, officials announced the activation of a second international command 10 days later: US Space Forces-Central (SPACECENT).
Col. Christopher Putman was named to head up SPACECENT, which reports directly to U.S. Central Command (CENTCOM). A CENTCOM statement described SPACECENT as playing "a significant role in supporting CENTCOM's growing need for space-based capabilities such as satellite navigation, communications and missile warnings."
"Just as the evolution of space as a warfighting domain necessitated the establishment of a separate service," said Putman, "SPACECENT provides CENTCOM a subordinate command focused solely and continuously on space integration across the command – with all domains and all components."
Finally, US Forces Korea (USFK) officials announced its establishment of a Space Force unit to be based inside the country, at first consisting of about 20 personnel. Space Forces Korea was formally established on December 14 at Osan Air Base in Pyeongtaek. Lt. Col. Joshua McCullion was named base commander; he stated that "48 miles north of us exists an existential threat, a threat that we must be prepared to deter, defend against, and – if required – defeat."
The move was widely recognized as a response to recent ballistic-missile testing by North Korea and advances in space-based technology by China, and so attracted international attention in the media and among political leadership. The South Korean defense ministry released an official statement assuring that the creation of the US space component had "nothing to do with South Korea's participation in existing missile defense programs," apparently in response to repeated Chinese government insistence that Korea not participate in any sort of space-shield program headed by the US.
News for Guardians: No more PT, new grooming standards, liberalized policy on marijuana(?)
Now entering into its third year as a full-fledged military service, the Space Force is still defining some of the basics in infrastructure, chain of command, and, ultimately, the nuts and bolts of Guardian life. With nearly a clean slate and a relatively tiny roll, the standards currently getting consideration may range from very traditional to totally radical.
Take, for example, the new "Holistic Health Assessment" policy for Guardians. Released via memorandum in March, the headline-grabbing aspect of the idea is the elimination of traditional physical training (PT) and annual health assessments. Every Guardian serving in 2023 will be considered a test subject for the new year-round pilot program.
Patricia Mulcahy, USSF Deputy Chief of Space Operations for Personnel and Logistics described the new program as one which "promotes physical activity, mental health, balanced eating and sleep, and other facets of a healthy lifestyle. This program will promote not just physical fitness; it will pair fitness with robust education on diet, sleep hygiene and other physiological factors to promote social, mental and spiritual health as well."
Further wrote Mulcahy: "It is time we implement a data-driven, research-informed, holistic health and fitness approach to increase the wellness and readiness of the force."
In practical terms, wearable devices are critical to data collection and so the USSF has contracted with health technology company Fit Rankings. Mulcahy's department also organized a "roadshow" with fitness experts and USSF officials to introduce the principles of the plan.
No date has been set for the start of the HHA program in 2023.
On the liberalized side of the spectrum are the new grooming guidelines for Guardians released by Space Force Chief Master Sergeant Roger Towberman this summer along with some new designs for USSF uniforms. Among the policy shifts were items like:
• "A single, non-offensive tattoo on the neck or behind the ear" is allowed, but either "cannot exceed one inch in measurement in any direction" and "ring tattoos are limited to a single band, no more than ⅜ of an inch in width, below the knuckle and above the finger joint on one or both hands, maximum of one ring tattoo per hand."
• A mustache may now be as long as "¼–inch beyond a vertical line drawn from the corner of the mouth."
• Female Guardians may wear nail polish and lipstick of "a single color that does not detract from the uniform." Examples of such colors included "gold, blue, black, and bright or neon colors."
• "Male Guardians are authorized to wear foundation and concealer only to cover scars or blemishes."
Finally, off the charts in terms of revolutionary change, word came out in August that USAF and USSF officials are considering a relaxation of recreational drug use policy. The idea came about with the release of the newest Air Force diversity hiring policy.
Media outlet Military.com quoted Department of the Air Force spokeswoman Ann Stefanek as stating shortly after release of the latest hiring guidelines, "While a policy recommendation has not yet been finalized, the Department of the Air Force is reviewing a potential change to its drug-and-alcohol testing policy that would allow for the provision of waivers for candidates who test positive on their initial Drug and Alcohol Test at Military Processing Stations."
Like the new diversity-hiring targets, a rethinking of drug and alcohol policy – particularly regarding casual marijuana users – is a response to rapidly declining recruitment numbers, including a 28% decrease in freshmen attending the Air Force Academy: Despite the decriminalization of marijuana use in 39 states since 2018, US military services maintain the zero-tolerance policy toward any sort of cannabis product; in fact, in 2020, a DoD memo emphatically disallowed the use of products containing CBD, a non-psychoactive compound derived from hemp.
A memo from the thinktank RAND Corporation assessed that "Recruits who make it into the U.S. Army despite low-level histories of marijuana use perform no worse, overall, than other soldiers."
No official change to policy has been made yet, but this could well be the top story to follow for Guardians in 2023…
Sorry, Colorado politicos: SPACECOMM still on track for Alabama relocation
Back when Donald Trump was closing out his term as US President, an eleventh-hour decision was made by the Administration to locate SPACECOMM headquarters to Huntsville, Alabama, from its current temporary base in Colorado Springs.
Since literally the first month following the January 2021 decision, various government bodies and assessors have investigated the decision-making process involved. And despite most reports alleging no real wrongdoing, a bipartisan group of Colorado congresspeople attempted throughout 2022 to stymie the effort.
The first confirmation of the now-seemingly inevitable move came in April, when Colorado's US Senators Michael Bennet and John Hickenlooper together with US Representatives Doug Lamborn (R) and Jason Crow (D) where briefed on the findings of the Government Accountability Office (GAO).
No details were released to the public at that time, but the congresspeople had time to spin the information. The aforementioned four Coloradoans released a statement saying in part, "We have said before that the U.S. Space Command basing decision was the result of a flawed and untested process that lacked transparency and neglected key national security and cost considerations. After reviewing the draft GAO report, we are even more concerned about the questionable decision to move U.S. Space Command from Colorado to Alabama."
No matter: About three weeks later, GAO officials announced upon completion of its second review of the Trump Administration's process. Lead author and DoD Inspector General Robert Storch wrote in part, "We found that the process Air Force officials used to select Huntsville, Alabama, as the preferred permanent location for the U.S. Space Command headquarters complied with law and policy, and was reasonable in identifying Huntsville as the preferred permanent location."
"We determined that, overall, the basing action process directed by the Secretary of Defense complied with federal law and DoD policy, and the Air Force complied with the [requirements of the Secretary of Defense] for the basing action."
The full report released publicly on June 2 did cite "significant shortfalls" in the decision-making process, however: "GAO found that the Air Force's revised process fully or substantially met 7 of 21 Analysis of Alternatives (AOA) best practices it assessed," the report assessed. "These best practices are grouped into four characteristics of a high-quality AOA process. GAO found that the revised process did not fully or substantially meet 3 of 4 characteristics."
The GEO further advised that, in future, "Developing basing guidance consistent with these best practices, and determining the basing actions to which it should apply, would better position the Air Force to substantiate future basing decisions and help prevent bias, or the appearance of bias, from undermining their credibility."
Despite the GAO's conclusion, the Colorado congresspeople continued the fight, officially stated their "repeatedly raised concerns that the previous administration used a flawed, untested, and inconsistent process to select a location for US Space Command." The reports from the Government Accountability Office and the Department of Defense Inspector General both confirm that the basing process lacked integrity and neglected key national security considerations.
"We have serious concerns about how this conclusion was reached, which contradicts the military leadership's stated goal of reaching full operational capability as quickly as possible. Our national security should be the deciding factor in basing decisions."
In mid-August, Sen. Bennett found more fuel for Colorado's dying fire in the Supreme Court's Dobbs v. Jackson ruling stating that state governments can set abortion laws. Bennett opined to media that the ruling "could have a negative effect on recruitment and morale" in the military and that he was "deeply concerned about how the Dobbs decision and state abortion bans will affect Space Command's workforce and readiness if the command leaves Colorado."
In late November, after the required environmental-impact studies had been completed, Gen. James Dickinson told media that "I think the decision [on the relocation] is going to come out shortly. I don't have a date or time. That is a decision by the secretary of the Air Force, and I know that they have been doing a very deliberate analysis of the two reports that came out."
At year's end, that date and time have still not been released and Colorado lawmakers continue disagreeing. In December, Sen. Bennett et al have argued that the logistics move itself would be so cost-prohibitive and time-consuming that, in the medium-term, a move of SPACECOM HQ to Huntsville would "damage America's national security and erode our competitive edge in space."
And going into 2023, we wait…