The Space Force is keeping busy to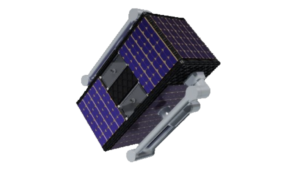 close out the year, winning some attention in national and international media this week. Both the formal establishment of US Space Forces Korea and a launch of the joint NASA/French Space Agency topographical satellite were popular topics in the news, while some officials made industry–media headlines. And there was one wide–ranging story that USSF officials would like to forget. These stories and more in this week's Space Force news…
US Space Forces Korea formally established at Osan Air Base
Just about one month after announcing the establishment of the first foreign base of the US Space Force, a formal ceremony was held on Wednesday, December 14, activating US Space Forces Korea. The USSF base is located at Osan Air Base in Pyeongtaek.
Commanding the new base will be Lt. Col. Joshua McCullion, who stated at the ceremony that "48 miles north of us exists an existential threat, a threat that we must be prepared to deter, defend against, and — if required — defeat."
Also speaking at Osan was U.S. Forces Korea commander Gen. Paul LaCamera, who said, "The activation here today of U.S. Space Forces Korea […] enhances our ability to defend the homelands and ensure peace and security on the Korean Peninsula and in Northeast Asia. The U.S. military is faster, better connected, more informed, precise and legal because of space."
The move was widely recognized as a response to recent ballistic–missile testing by North Korea and advances in space–based technology by China, and so attracted international attention in the media and among political leadership. The South Korean defense ministry released an official statement assured that the creation of the US space component had "nothing to do with South Korea's participation in existing missile defense programs," apparently in response to repeated Chinese government insistence that Korea not participate in any sort of space–shield program headed by the US.
Sources: New York Daily News, Thomson/Reuters, Big News Network, South China Morning Post YouTube channel.
Topography satellite launched; result of two decades' research
Not often does the science of topography capture much media attention, but launching of the new Surface Water & Ocean Topography (SWOT) satellite proved an exception. On Friday, December 16, a SpaceX was launched with the SWOT satellite payload from Vandenberg Space Force Base.
The SWOT satellite was the result of a 20–year, $1.2 billion joint project, undertaken by NASA and the French Space Agency (CNES) and is promised to give the most precise views of Earth's oceans, seas, lakes and rivers ever seen from space in an effort to understand the effects of climate change on the planet's waterways. Specifically, SWOT will measure the height of water on some 90% of the surface of the Earth and will "see" currents of anything at least 13 miles (21 kilometers) across; SWOT will also track rising sea levels and geographic changes to coastlines.
NASA program scientist Nadya Vinogradova–Shiffer told media: "It is a pivotal moment, and I'm very excited about it. We're going to see Earth's water like we never have before."
Source: Associated Press.
Calvelli at DC roundtable: Build smaller, cheaper satellites!
Space Force acquisitions chief Frank Calvelli has seemingly been making the rounds to close out year 2022. This week on Thursday, December 15, he served as speaker at the Washington Space Business Roundtable (WSBR) luncheon; Calvelli mostly spoke about his "Space Acquisition Tenets" memorandum of October 31.
Calvelli said he "expects the U.S. Space Force to start transitioning to smaller satellites and end procurements of billion–dollar satellites that on average take seven years to develop." This idea is the first of Calvelli's nine tenets outlined in the memorandum: "Build Smaller Satellites, Smaller Ground Systems, and Minimize Non–Recurring Engineering," i.e. "Build smaller satellites in order to shorten development timelines from many years to just a couple. Use existing technology and designs to minimize non–recurring engineering and shorten development schedules…"
He also emphasized that "We have a need for resiliency in our architecture through things like orbit diversification and proliferation of satellites. As the threat to space systems continues to evolve, and as space becomes even more important to give advantages to our troops, timely delivery of capabilities becomes even more critical for the nation."
Further, in response to the idea that the DoD and USSF are facing pressure to produce rapidly, Calvelli stated that "Speed in space acquisition is a very simple formula. You build small, you use existing technology and reduce non recurring engineering. You take advantage of commercial capabilities and you execute."
As for the near–future, Calvelli remarked that he's interested to see the Space Development Agency (SDA) finally get its Tranche 0 satellites launched beginning in March after being delayed from its originally scheduled Q3 2022 date. "I look forward to that. I want to see SDA launch Tranche 0. That has to happen."
Source: Space News.
ROAMER if you want to: ASU submits proposal for STTR contract
Representatives of Arizona State University this week announced the proposal and submission of the ASU Interplanetary Laboratory along with Howe Industries to win a USSF Orbital Prime Small Business Technology Transfer (STTR) contract.
The ASU/Howe team has proposed their plan for ROAMER (pictured at right), a box–shaped microsatellite with robotic arms. Among ROAMER's capabilities, according to PR is "transferring objects that have drifted out of orbit back to their intended orbit. This ability also allows it to assist astronauts. If they drop [equipment] while working outside the space station, ROAMER can retrieve it. It can also remove orbital debris and deploy CubeSats."
Students at the ASU Interplanetary Laboratory student workers reportedly used 3D printers, computer–automated design software and SolidWorks in the project submission.
Source: Arizona State University news.
SWAC director under fire for bizarre office behavior
Finally, the US Space Force received a barrage of the sort of publicity that is expressed unwanted. Revelations dating back to 2013 regarding the rather unhinged workplace behavior of current Space Warfighting Analysis Center director Andrew Cox were splashed in gossipy headlines all over US media this week, thanks to a redacted report obtained by Air Force Times.
In 2013, Cox was hired on as Space Security & Defense Program director and the aberrant behavior began then — at least according to statements taken by former colleagues. By 2020, the Air Force inspector general had launched an investigation into Cox's workplace behavior.
This investigation concluded in mid–2021 and though "multiple claims" of misconduct were reported and confirmed, Cox retained the job for which he'd then recently been hired for: Heading up the Space Warfighting Analysis Center (SWAC). The USAF inspector general released the investigation report internally only, the redacted version of which Air Force Times apparently received on Wednesday, December 14.
While many complaints were levied against Cox in the investigation, quite a few complainants reportedly defended their former boss's service record, at least. Said a representative unnamed complainant: "Cox has done good things for this country — things that most people will never know about. I want him there, just without the [character] issues."
The only comment from the USAF was issued by Air Force spokesperson Ann Stefanek on Friday: "Mr. Cox remains the director of the Space Warfighting Analysis Center. The matter was addressed through established civilian personnel processes."
"Cox has done good things for this country — things that most people will never know about," another complainant said. "I … want him there, just without the [character] issues."
Sources: Air Force Times, Business Insider, the Globe Echo.