The Space Force news this week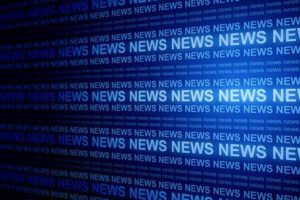 is quite all about the proverbial money, but all the biggest headlines were there in the pocket. As next fiscal year's National Defense Authorization Act was sent to the Senate, massive corporations and SMEs announced some new contract wins and the USSF cyber operations division announced its own multi-award seven-year contract as well. All this plus some shade thrown at the SpOC director and a warm welcome to Clemson University in this week's Space Force news…
FY 2023 NDAA sent on to Senate
On Monday, July 18, Senate Armed Services Committee chairman Sen. Jack Reed (D-R.I.) and Sen. Jim Inhofe (R-Okla.) released the full text of the 2023 National Defense Authorization Act (NDAA) and sent the bill to the floor of the US Senate for approval.
Said Inhofe, "As the world grows more dangerous, I can't think of a more necessary bill to debate and pass than the National Defense Authorization Act. I'm proud to join Chairman Reed today, for one last time, to advance this year's legislation. This bill was developed with the input of all Senators to meet this critical moment. With the Chinese Communist Party accelerating the already historic modernization of its military, Russia continuing to destabilize security in Europe, and record-high inflation jeopardizing our buying power, Congress must do everything we can to give our military every advantage on the battlefield.
"To start, that means adequate investment – which is why Chairman Reed and I led the charge to increase the defense budget by $45 billion, to make sure our troops have the tools, capabilities, training, pay and resources needed to defend this country. I hope the Senate acts with a sense of urgency on the NDAA, and I hope we'll consider it in an open process so we can continue to improve the most important bill we'll do all year."
The FY 2023 NDAA includes provisions for reviewing the acquisition processes for USSF and USAF-based space missions, as well as the methodology applied, specifically whether the forces are "agile enough for the rapid development of space acquisition systems to keep pace with today's space industry."
Sources: Space News, office of Sen. Inhofe.
SDA announces award of potential $1.3 billion contract
L3Harris Technologies and Northrop Grunman certainly got their week off to a great start, as Space Development Agency (SDA) representatives announced on Monday, July 18, that the two companies had been awarded contracts potentially worth a combined $1.3 billion.
Under terms of the agreement, the companies will provide initial missile warning/missile tracking warfighting capability for the National Defense Space Architecture, with launches to begin in April 2025. Specifically, each company is called upon to construct a space segment comprised of two spaceplanes with 14 deployable satellites on each. These constructions will collect infrared data and provide network communications.
"The T1 Tracking Layer effort is a critical step toward building the National Defense Space Architecture," said SDA director Derek Tournear on announcing the contracts. "SDA is confident that selection of the L3 Harris and Northrop Grumman teams provides the best overall solution to accelerate delivery of a low-Earth orbit constellation with wide-field-of-view infrared sensors for a global missile warning and missile tracking capability in Tranche 1, on schedule. I'm pleased to see our industry partners building the marketplace necessary to quickly deliver new space capabilities to the warfighter."
Source: Space Force official site.
SCOUT wins USSF Small Business Innovation Research contract
On Friday, July 22, representatives of data & services provider SCOUT announced the company's win of a $750,000 Phase 2 Small Business Innovation Research contract from the Space Force. The contract calls for SCOUT to augment military systems with commercial data from space-based sensors and represents a continuation of software development begun in SCOUT's Phase 1 contract.
SCOUT co-founder/CEO Eric Ingram said at the time of the announcement, "The ability to augment the military's space catalog with commercial data that can be shared with international allies is of growing interest to the U.S. Space Force. The company's software will be tested by the operators from Space Delta 2, a Space Force unit that focuses on space domain awareness, and the Air Force Research Laboratory's intelligence systems division."
Sergio Gallucci, SCOUT co-founder and CTO, explained that "Some within the Space Force are curious about, but uncertain, about what kind of data can be delivered on an unclassified basis. U.S. and coalition allies have been challenged for years by the ability to share space situational awareness data. And that is one of the thrusts that we're pursuing with the AFRL intelligence systems group."
Gallucci further told Breaking Defense that "What we are working on in this Phase 2 effort is a kind of data protocol platform integration effort that ensures the data that we are gathering … with our space-based sensors can be integrated into the operational ecosystem of Space Force operators."
Along with the announcement of SCOUT's contract, Delta 2 commander Col. Marc Brock said that "We have gaps in our [Space Domain Awareness] enterprise and we are always in pursuit of new capabilities to fill those gaps. SCOUT's unclassified, space-based non-Earth imaging capability and automatically generated commercial analytic products and services have potential to become critical enablers for Delta 2's mission."
Sources: Satellite News Network, Breaking Defense.
"Digital Bloodhound" contract to manage USSF assets announced
This week, the Space Force cyber operations division opened a seven-year multiple-award task-order contract to develop cybersecurity services managing USSF assets.
The posting at SAM.gov reads in part as follows.
The goal is to award an IDIQ contract that will address the following Cyber Operations strategic themes:
Agile improvements for information sharing, integration & interoperability
Agile infrastructure improvements to current Cyber Operations product lines
Agile integration of new mission systems and data streams to ensure the highest available cybersecurity of USSF and USAF mission systems
Typical requirements may involve, but are not limited to, the following:
Deliver space enterprise protection and threat detection, identification, protection, and response capabilities through further development of the Cyber Operations product lines.
Continuously integration and develop cybersecurity applications through agile software development practices to accommodate current and future mission systems.
Development and delivery of code to government repositories and government hardware deployed to mission systems and development laboratories.
Participation in demonstrations, analysis of alternatives to current application designs, software and hardware installations, and participation in agile software development activities.
Responses must be submitted by August 19, with the winning contract(s) to be announced by March 2023.
Sources: Washington Technology, SAM.gov.
BRAVO Hackathon Canary Release event concludes
This week saw Guardians participate in the BRAVO Hackathon exercise held at three bases in Virginia and Florida. The BRAVO Hackathon was the second such software innovation-and-development event, following a like exercise in late January/early February.
The "Canary Release" format for the exercise was derived from private enterprise, in which agile data-driven software is rapidly formulated and sent to higher-ups for approval and/or further R&D.
In discussing the opening of BRAVO 1, Air Force chief digital transformation officer Stuart Wagner threw some shade in the direction of Space Operations Command (SpOC) head Lt. Gen. Stephen Whiting, referencing Whiting's comments on a podcast of two weeks ago in saying, "A senior DoD official recently referred to the capability to deploy updates to SpaceX Starlink in response to data indicating jamming as 'eye-watering.' This shouldn't be the case. Every big tech company and some nation-states have already built automated pipelines that collect, aggregate and fuse data to enable such capabilities.
"DoD talks a lot about connecting weapons systems but has been too slow to implement groundbreaking, data-driven capabilities. BRAVO hackathons leverage existing Department of Defense technologies to provide hackers the development environment and operational data to rapidly build data-driven kill chains and cognitive electronic warfare capabilities. If you are a cleared or uncleared American citizen with technology skills looking to build national security capabilities during a one-week event, this is your opportunity."
No news yet on the results of the BRAVO Hackaton, but at the conclusion of BRAVO 0 in February, Wagner said "We believed a classified-level hackathon could develop emergent weapons system capabilities at unprecedented speed and consequence and at lower cost. Senior leaders have validated this hypothesis."
Sources: USAF official website, Military Spot.
Clemson University welcomed into Space Force UPP
On Monday, July 18, Clemson University was officially welcomed into the Space Force University Partnership Program. A handful of USSF brass attended the formal ceremony in South Carolina, though Clemson graduate Gen. Jay Raymond was not among them.
Space Operations Squadron General David Thompson was on hand, stating in part that "Most of the challenges are training, recruitment and equipment for the next generation of ministry, which is why we are here today. The knowledge gained through the collaboration of the Space Force and Clemson will ultimately benefit our country."
Thompson further enumerated astrophysics, photonics, the space environment, space weather, and energy storage would be among the fields of expertise on which Clemson will be relied.
Source: Tiger Net.