Colorado Springs this past week played host to the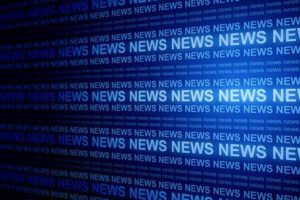 37th annual Space Symposium, an event that brings together a "Who's Who" of both military leadership and the aerospace industry. This year's edition was no exception to those of previous years with enough news and opinion to easily fill an entire weekly column's worth of stories.
So that's exactly what this week's Space Force news roundup represents: All the major takeaways from the 37th Space Symposium, at which much was revealed about the USSF present and future.
Sec. Kendall, Gen. Raymond speeches open Space Symposium
Air Force Secretary Frank Kendall got quite a few discussions going with his speech given on Tuesday, April 5, in which he emphasized the role of the Space Force as primarily one of support for the Joint Force and US allies.
"Space is a warfighting domain," said Kendall, adding that the USSF's role "derives from the value of the services to the rest of the joint and combined force that are provided from space, and the devastating effect that loss of control of space would have on terrestrial forces, their ability to survive and perform their missions.
"Ultimately, the success of the Space Force will be determined by how our contribution to the joint and combined team fight is valued by other members of the team. They need us; we need to help them understand that fact. We won't achieve that goal if we focus too much on the separateness and independence of space as independent warfighting domain."
Chief of Space Operations Gen. John "Jay" Raymond followed Sec. Kendall's speech with his own, in which he appealed to his audience with "Change is hard but losing in space is unacceptable. Space has changed and is now a warfighting domain. I ask you to accept that change is with us."
Gen. Raymond went on to specify that these changes include reducing time and costs for development and deployment of space-based technology. Whereas the US military once enjoyed domination of space, such is no longer the case, in Gen. Raymond's opinion.
"Space must remain accessible, stable and secure" to US interests, he said, adding that this "is no longer a given and that US "military personnel in every branch will sometime soon face space-enabled adversaries." Sources: Breaking Defense, Colorado Springs Gazette.
GMTI discussed by Sec. Kendall, Gen. Raymond
Sec. Kendall and Gen. John "Jay" Raymond held a joint press conference soon thereafter to elaborate on their opening remarks and comment on a few further topics, including the current efforts in Ground Moving Target Indication (GMTI) development.
"The work we're doing on GMTI is in partnership with the [National Reconnaissance Office (NRO)]," said Gen. Raymond. "We're looking through exactly what the requirements are, how you invest and do this together so there is no duplication. We're not in the business of duplicating. We need to get capability on orbit at speed."
Sec. Kendall stated that "There's some work that's been going on for a while to address these requirements to try to sort it out. We're bringing that all together to make sure we've got the requirements right and then look at all the tradeoffs we need to make before we make a final decision." Source: Defense Daily.
SPACECOM releases factsheet on Commercial Integration Strategy
On Wednesday, April 6, Space Command (SPACECOM) released an unclassified factsheet detailing three methods to implement the new Commercial Integration Strategy, and SPACECOM head Gen. Jim Dickinson commented on such to reporters at the Symposium.
"Having the commercial industry contribute to that critical mission area [i.e. Space Domain Awareness (SDA)] for me is absolutely where we have to go," said Gen. Dickinson. Gen. Dickinson's comments were offered as an alternative to the current Commercial Integration Cell (CIC) framework of the Combined Space Operations Center (CSpOC) at Vandenberg Space Force Base.
"I looked at what the framework was that we were operating off of for many years out of Vandenberg, and said, 'We probably need to change that' because the times have changed, the capabilities by the industry have changed, and many more companies are providing those services or that capability."
Thus, Dickinson said, the command "took a look back" to figure out how to improve. "How can we make it easier, more efficient, more feasible for a commercial company to enter into an agreement with us and participate, for example, in space domain awareness," he said.
"We're maturing our process, and we have put requirements onto the department. And then we become a very demanding customer." The SPACECOM fact sheet is a sketch of high-priority commercial technologies needed and methodologies for work and was summarized by Air Force Magazine as follows.
Fulfilling some needs with off-the-shelf technology, including command and control battle management systems, IT systems "to include [artificial intelligence/machine learning] and big data management, modeling and simulation systems, space control systems," and satellite communications.
Improve resilience by prioritizing "operational intelligence [space domain awareness], SATCOM bandwidth," and quantum computing, among others.
"Gain and maintain technological advantages over adversaries" by partnering with companies "in ways that are more relational as opposed to purely transactional."
Sources: Breaking Defense.
Brig. Gen. Cothern on $1 billion request for hypersonic missile tracking
Space Systems Command (SSC) deputy chief Brig. Gen. Jason Cothern provided a few details on one aspect of the recently-submitted FY 2023 Space Force budget proposal, namely $1 billion devoted to tracking hypersonic missiles.
Brig. Gen. Cothern stated that the funding would be divided among several different efforts and would include actualizing satellites in Medium Earth Orbit (MEO); some $400 million would go toward an MEO satellite constellation designed in the missile Track Custody Prototype (TCD) program.
The remaining $600 million is earmarked for Space Development Agency (SDA) Low Earth Orbit (LEO) satellites.
Cothern said the Department of Defense is forming a "combined program office" to coordinate the integration of the two constellations into the "hybrid" architecture for missile warning and tracking efforts and oversee the implementation of that architecture.
The proposed office would involve SDA, SSC and the Missile Defense Agency, according to Cothern. Source: Breaking Defense, Executive Gov.
International Allies: Terms must be defined, but no PPWT
Naturally, two topics which generated much conversation at the Space Symposium were the anti-satellite demonstration by Russia in November 2021 and current events in the Russo-Ukrainian War.
Representatives of the Space Force and international allies asserted at the Symposium that crucial would be the ability "to establish international norms of behavior for space activity and to share a common operating picture of activity occurring in space."
In relation to the Russian action of November, Royal Australian Air Force chief Air Marshal Mel Hupfeld said during a panel of Wednesday, April 6, that "What's lacking at the moment is the ability to then apply consequences. Once we can get an agreed position on behaviors and norms in space, then [we can] define consequences for those that may not follow it."
He continued, "How do we apply consequences of not following the norms and behaviors that we all agree on in a way that applies counterspace capabilities that don't create debris? These are things that I'm not so sure of yet, but they are things that we're working toward."
Gen. Raymond agreed, saying that "We have to set the example" and "Over the course of the last couple years, partners have gotten together and have messaged inappropriate or unprofessional behavior in space. I think the collective voices add a lot of power to that."
Italy's Space Operations Command Brig. Gen. Luca Capasso, Italian chief, added, "We need something that is binding in order to stigmatize the wrong activity in space. I think that working together [we can] achieve the goal of adopting new norms."
At least one panelist pointed out that the universal agreement on international definition of norms does not mean adoption of a legally-binding treaty, specifically the Prevention of the Placement of Weapons in Outer Space and the Threat or Use of Force Against Outer Space Objects (PPWT) backed by Russian and Chinese officials.
France's Space Command leader, Maj. Gen. Michel Friedling stated that "As you all know, PPWT is sponsored by two nations, China and Russia, who want to ban weapons in space. At the same time, we all know they do exactly the contrary. And we all know that such a treaty would be unverifiable and incomplete because it doesn't address anything from the ground to space." Source: Space News.
USSF requests $46.8 million for MUOS satellites
As part of its recently-filed FY 2023 budget, USSF has requested some $46.8 million to acquire two narrowband Mobile User Objective System (MUOS) satellites. Cordell de la Pena, program executive officer for communications, stated at the Symposium that a launch date of 2029 or 2030 was expected in coordination with the earliest-launched MUOS satellites approaching obsolescence at that time.
Cordell promised the new MUOS satellites would bring "higher power and more enhanced communication capabilities," but C4ISRnet has pointed out that at least one expert sees the proposed purchase as contradictory to the USSF mission itself.
Center for Strategic and International Studies (CSIS) director of budget analysis Todd Harrison told media last week that "I do not understand why they're going back and investing more money into this expensive, vulnerable technology. If you want to do narrowband communications, mobile communications, go commercial. It's so much better. The terminals are much cheaper." Source: C4ISRnet.