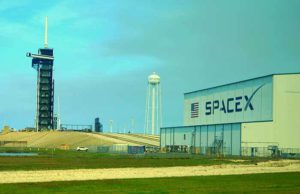 The weekly Space Force news is a real good news/bad news grab bag in this edition: While on one hand, the USSF faces a legal dispute and private contractor with NASA suffered a literally disastrous launch, a Space Force official hinted at quite the interesting opportunity for VR training of Guardians and private company Aleut forges ahead with its new contract. Read on for Space Force news in brief, week ending February 13, 2022.
SAIC, ManTech take USSF to court over $678 million contract
The Government Accountability Office (GAO) has been called upon for a judgement in a dispute over a $678 million contract awarded to Booz Allen Hamilton by the Space Force. Two official complaints were filed by companies who competed for the Systems Engineering and IntegraStion Service Support contract nearly since first awarded in 2010, Science Applications International Corp. (SAIC) and ManTech International. SAIC had held the contract until 2021, when Space Force leadership decided to pull the contract from SAIC and reward Booz Allen Hamilton with the work instead. The firms' complaints filed with the GAO both allege misevaluation of the proposals in the re-contracting bidding process. The GAO must issue decisions for the cases by May 18 and 19, 2022. Sources: Washington Technology, Parabolic Arc.
Space Force Into the … Forceverse?
Here's one for the techies: USSF Chief Technology and Information Officer (CTIO) Lisa Costra speculated on the possibilities inherent within virtual exploration of space in a "metaverse" of sorts. Costra was speaking at the Armed Forces Communications & Electronics Association (AFCEA) Space Force IT conference this week when she stated that the USSF should "take advantage of the industry's massive investments in immersive digital technology and develop a virtual environment for guardians. "We could create our own version of the metaverse." Costra noted that "a lot of money is going into this idea" in referring to DoD investment in interactive 3D virtual environments and related VR technologies. Coupled with the exorbitantly high costs and long training periods associated with space flight, a Space Force metaverse would certainly be an efficient solution to better preparing for real-world, real-time situations … particularly challenging for the USSF. "The only way [Guardians] experience their domain of operations is with a display of visual data [… Virtual environments can provide] situational awareness and understanding what their options are so they can make decisions," said Costra. Source: Space News.
Space Force seeking firms NSSL-class launch services
Perhaps looking to replace current contractors SpaceX and United Launch Alliance … or just measure the competition … the Space Force is currently polling space launch industry leaders to analyze whether other firms can compete with the aforementioned contractors. The move was made in preparation for the beginning of the National Security Space Launch (NSSL) program's Phase 3, though the NSSL contracts will not come up for bidding until 2024. Phase 2 began in 2019 with the rewarding of the NSSL contract in ratios of 60% and 40% to ULA and SpaceX, respectively. Of the minimum 30 launches planned, just seven have launched to date. Reads the call for information in part: "The government is identifying sources capable of providing NSSL-class launch services beginning in fiscal year 2025 and is requesting more detailed information on each provider's capabilities, launch systems, to include when those capabilities will be available." Sources: Space News, Sources: SAM, Space News.
Aleut wins USSF training services contract
Representatives of Colorado Springs-based Aleut Aerospace Engineering this week announced the firm's selection to provide training services to the USSF 319th Combat Training Squadron and 533rd Training Squadron. Under terms of the contract, Aleut will perform training services in support of tactical, operational, strategic, joint, and coalition space operations by providing courseware development and instruction, IT and assurance, database development, on-line support and student/staff support. Work will be performed at Peterson and Vandenberg Space Force Bases. "We [at Aleut] very excited to continue collaboration with the U.S Space Force," said Aleut Aerospace Engineering general manager Geoff Vaughan. "We look forward to supporting the USSF mission through training of Guardians, equipping them to overcome the challenges of an evolving global space environment." Source: Aleut PR.
Astra debut mission fails, takes hit on NYSE
A pair of private firms made their debut launches for the Space Force this week, though the results were about as contrasting as one could possibly expect. In the not-so-good column was California-based Astra, which finally got the go-ahead on its first rocket launch on Thursday after nearly a week of delays. The Launch Vehicle 0008 liftoff itself went off from Cape Canaveral as planned but within four minutes of the mission, a heretofore unexplained issue with the rocket's second stage had caused the rocket to splashdown. Four CubeSats, including three built at state universities and one at Johnson Space Center, were to be set in orbit. Astra achieved a successful liftoff and orbital reach last year from Kodiak Island, Alaska, but the test mission was a deadhead trip. The financial impact of failure to Astra was immediate: On the New York Stock Exchange on Friday, hundreds of thousands of shares were traded as the stock dropped nearly 11% in value; NYSE authorities twice froze trading during business hours. Sources: CTV News, New York Times.
Video: Launch preparation at Vandenberg Space Force Base
Vandenberg Space Force Base this week released an interesting video on launch preparation: "Sgt. Andrew McKenzie, 30th Security Forces NCOIC of Launch Operations Support, explains what happens to prepare for a launch." Since we cannot embed the video in this space, we direct interested readers to the .mil website for viewing: view video here Source: Vandenberg Space Force Base, via SpaceForce.mil.
Seymour (ind.) native, husband move from Air Force to Space Force
From the local news beat: USSF Maj. Allison Swaney, currently director of operations of the Northwest Region of Air Force ROTC, got a profile piece in her hometown newspaper, the Seymour (Ind.) Tribune. Aside from a brief turn in the 20th Space Control Squadron in Florida, Maj. Swaney has spent the majority of her post-high school life in Colorado, beginning with her admission to the Air Force Academy in 2007. Says Maj. Swaney in part in the piece, "I am a completely different person than I was when I graduated high school. I definitely never thought that I would be where I am today … initially, I thought that maybe I would just do my five years after the academy and then get out and move back home. Now, here I am third in charge of a region for one of our commissioning forces. And bonus, I met my husband." Both Maj. Swaney and her husband, Maj. D.J. Thomas, became Guardians in summer of 2021 after working in various areas of Space Command. Source: Seymour Tribune.