This week in Space Force news: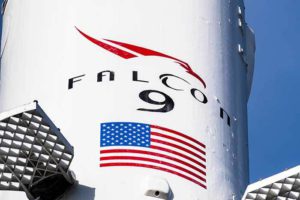 While the Department of Defense asserts that a couple of Space Force bases are facing supply-chain issues, the USSF CTIO looks to the future and the upcoming generation of tech-savvy Guardians. Also, SpaceX makes another launch (and releases some sharp video), subsummation of the Space Development Agency proceeds smoothly, and more. Our roundup of Space Force news for the week ending January 15, 2022, follows.
 Space Force CTIO speaks on "next generation of agile leaders" at forum
GovConWire hosted its Department of Defense Digital Modernization Forum, an online discussion on modernization initiatives shaping strategies, approaches and operations throughout DoD agencies and their private sector partners.
Keynote speaker at the event was Space Force Chief Technology and Innovation Officer Dr. Lisa Costa. Dr. Costa spoke on "the importance of building resilient partnerships, overcoming the challenges of classification and standing up the nation's space presence from a digital foundation as critical components for accelerating modernization in space and making 'data-driven, threat-informed decisions,'" according to press material on the event.
Dr. Costa explained that the Space Force is "the only U.S. military service that was established during the Information Age. The Space Force has this unique opportunity to [have been] 'born digital' and we're seizing on that opportunity."In a standard theme for the USSF, Costa went on to state that the service wishes to leverage this "digitally-raised workforce to create the next generation of agile leaders who can creatively design innovative solutions with industry and flexibly work around classification obstacles to ensure information discovery…"
Dr. Costa likely appeared at the GovConWire forum as a prelude to her turn as a panelist at the Potomac Officers Club's 8th Annual Defense Research and Development Summit on Wednesday, January 19. Sources: GovConWire, Space News.
 DoD report: Space Force Bases low on spare parts
So you think you've got supply-chain issues? According to a recent report compiled by the Department of Defense Office of Inspector General, at least two Space Force bases are reporting shortages of equipment dire enough to send Guardians to eBay for spare parts.
The Audit of DoD Maintenance of Space Launch Equipment and Facilities released on January 7 stated in part that
"Although the Space Force maintained range items and enabled successful launches … 74 of all 260 (28%) eastern and western range [Cape Canaveral and Vandenberg Space Force Base, respectively] items did not have the spare parts needed to repair or replace some range item components if necessary. This amount included 31 range items that did not have any spare parts for mission-critical range item components. … The Space Force lacked spare parts for these 74 range items because the spares were obsolete, which refers to parts that are no longer made or are not available for purchase."
However, the report ultimately accentuated the positive, determining that USSF "actions to mitigate these spare parts shortages were appropriate," based mainly on "the range item upgrade efforts and the Chief of Space Operations mandate that launch providers transition to Autonomous Flight Safety System (AFSS)." Sources: Space News, DoD official website.
 Watch replay of Falcon 9 launch of Transporter 3
On Friday, SpaceX launched another craft from Cape Canaveral, this time a Falcon 9 launch of a Transporter-3 satellite.
Official material notes that "Falcon 9's first stage booster previously launched Crew Demo-2, ANASIS-II, CRS-21, Transporter-1, and five Starlink missions. Following stage separation, SpaceX will land Falcon 9's first stage on Landing Zone 1 (LZ-1) at Cape Canaveral Space Force Station. Transporter-3 is SpaceX's third dedicated rideshare mission, and onboard this launch are 105 spacecraft (including CubeSats, microsats, PocketQubes, and orbital transfer vehicles)."
But hey, don't bother with the technical specs – Take a look at the recording of the launch directly below. Source: YouTube./p>
 Results revealed on Space Force effectiveness in Breaking Defense poll
Defense industry news site Breaking Defense this week released the results of their extensive poll of industry members on the effectiveness of the Space Force in its first two years of existence "particularly in the realm of acquisition reform, a priority for 2022."
Breaking Defense polled 500 space professionals working for contractors or in the Department of Defense (DoD) on a variety of topics related to the US military in space, particularly the Space Force. Some key findings included:
On the question "How effective has the Space Force been at improving space acquisition?" a majority of overall respondents found USSF performance either "Moderately Effective" (39.2%) or "Slightly Effective" (27.8%). However, a big 23.4% of contractors used the descriptor "Not Effective at all."
To "How effectively do the Intelligence Community, Air Force, and Space force wor together?" nearly two-thirds of total respondents answered either "Moderately Effective" (47.5%) or "Very Effective" (16.0%).
Finally, on "Should the Space Development Agency continue to operate independently of the Space Force?" – see news item directly below for the latest on this – some 41.9% of respondents answered "No", with another 26.2% stating "Not sure." Source: Breaking Defense.
 Space set to subsume SDA in Q3, says agency director
The subsummation of the Space Development Agency, tasked with design and maintenance of the low-orbit National Defense Space Architecture (NDSA), may be completed ahead of the legally mandated deadline, according to SDA director Derek M. Tournear.
The 2020 National Defense Authorization Act called for certain reworking to Space Force and Space Systems Command organizations. Per the act, the SDA is to be under the command of the Space Force, though the SDA will not be a part of the USSF procurement and acquisitions bureaucracy and will instead make acquisitions through the Air Force.
Speaking at a Mitchell Institute event, Tournear stated that the takeover would be finalized in October, well before the December 31 date proscribed by the congressional act. At about the same time, the SDA will launch a first round of satellites for its Transport layer Tranche 1 constellation devoted to military communications services. Source: Space News.
 Florida Senate considers bill on recognizing USSF in state law
In something of a strictly legislative/bureaucratic matter, the Florida State Senate's Committee on Military and Veterans Affairs, Space and Domestic Security last week approved Senate Bill 438. SB 438 would amend extant state laws regarding military and/or veterans within state law.
The bill also represents the necessary ticking of a box created by the 2020 National Defense Authorization Act, which created the Space Force and de facto granted Florida two Space Force bases: Cape Canaveral and Patrick.
State Sen. Danny Burgess (R.-Zephyrhills), who introduced SB 438, is naturally quite proud the bill: "We senators came across this last year. The committee staff pointed out and I took an immediate interest in helping bring our statutes up to recognize the current number of branches in our military. So we have the United States Space Force. This is kind of a monumental thing." Sources: Florida Politics.com, Florida Senate Official Website.