The Space Force has entered the new year running,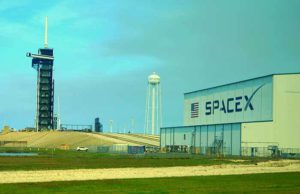 with lots of calls to action and some early satellite launches in the first wee of 2022. Catch up with Space Force news in our roundup of media coverage running below.
 SpaceX starts "exceptionally busy" year of Cape Canaveral launches
The first of seven Space Force launches from Cape Canaveral scheduled for January 2022 went off with a SpaceX launch on January 7. The SpaceX launch of a Falcon 9 rocket was the 33rd within the Starlink constellation of satellites, and the mission was said to deploy some 49 more satellites into the network already numbering over 1,800.
"Starlink is now live in 25 countries and regions currently servicing over 145,000 users worldwide," SpaceX engineer Jessie Anderson stated during a simulcast of the launch.
SpaceX's latest launch is but the first of what Cape Canaveral Space Force Station director of operations Brig. Gen. Douglas A. Schiess describes as a January which is "exceptionally busy with up to five polar, and seven total launches, projected for the month of January alone."
Further, some 66 launches from Cape Canaveral in total have been planned for 2022. Brig. Gen. Schiess offered no specifics as to who will be launching the seven aforementioned January launches, but you can bet SpaceX will factor heavily: In 2021, the company set a record for a private-sector enterprise at 31 rocket launches for the year. Sources: Florida Today, UPI, Teslarati.
 USSF vice chief of space operations: We need tech for space junk cleanup
In a video released to the public on January 5, USSF Vice Chief of Space Operations Gen. David Thompson stated that the Space Force is not only seeking private-sector assistance in removing, reusing and/or recycling debris in orbit, but also to fund nascent innovative technologies.
Gen. Thompson posted the video for SpaceWERX, the Space Force technology wing, for purposes of publicizing and boosting the Orbital Prime program, with proposals for phase one of the program due on February 17. Under current plans, a demonstration of space junk-removal technology would be held in Q1 2025.
"Our goal through Orbital Prime is to partner with innovative minds in industry, academia and research institutions to advance and apply state of the art technology and operating concepts in the areas of debris mitigation and removal," Gen. Thompson said.
"Our vision in this partnership is to aggressively explore [technological] capabilities today, in the hope that we and others can purchase them as a service in the future." Source: Space News.
 Space Force lean, mean and ready for 2022
The USSF is ready to enter 2022 swinging – at least according to one writer at Air Force Magazine. In a piece entitled "Fighting Comes into Focus for the Space Force in 2022," writer Amanda Miller asserts that "leaders of the Space Force foresee the service continuing to become more 'lethal' in 2022, inventing new tactical scenarios in its third year while maturing its organizational charts and carving out roles for outside entities."
AFM quotes Space Force HQ staff director Lt. Gen. Nina M. Armagno in stating at a Potomac Officers Club webinar, "I hope I am able to say that, in year 3, you'll see us really putting our tires on the track and just really moving out and delivering the things that we've been thinking about and working on and designing."
Lt. Gen. Armagno further stated that the USSF would be doubling its Pentagon HQ staff to about 600 in 2022. Additionally some 670 servicemen/women and 250 civilians will be transferring from other military branches, plus another 591 are expected through recruitment. Armagno went on to hint that the USSF would be publicly launching a new force design for missile warning and missile tracking in 2022. Source: Air Force Magazine.
 Slingshot wins $2 million contract
Representatives of Slingshot Aerospace this week announced the company's win of a $2 million contract with the Space Force to develop an analytics platform to be used in IDing electronic interference. More specifically, Slingshot will "develop a prototype that utilizes proliferated LEO mega-constellations to detect, locate, and mitigate radio frequency (RF) and GPS interference sources, which are direct threats to U.S. on-orbit space assets."
Slingshot Aerospace CEO/co-founder Melanie Stricklan further explained to media that "The idea is to "leverage data already generated by existing spacecraft global navigation satellite systems (GNSS) sensors to extract a better understanding of the electromagnetic operational environment."
The contract was awarded through the Space Systems Command program Commercially Augmented Space Inter-Networked Operations (or CASINO). Sources: Executive Biz, Space News.
January: National Mentoring Month at USSF, USAF
January is known as National Mentoring Month in some circles and in 2022 the Space Force and Air Force are participating in the observance.
"It's a time to focus Airmen and Guardians on investing in the mentoring movement – as either mentor or mentee," called out the press release put out by the USAF. The release goes on to state in part:
"Mentorship is a type of professional relationship in which a person with greater experience and wisdom guides another person to develop both personally and professionally. This relationship helps achieve mission success and motivates Airmen to achieve their goals.
"The Department of the Air Force mentoring theme for 2022 is 'Everyone Wins with Mentoring.' To demonstrate victories and share the importance of mentoring, the services will hold multiple virtual events throughout the month, designed to foster and promote a Total Force mentoring culture. Airmen and Guardians are encouraged to participate in these events as well as local mentoring events."
The aforementioned virtual events include the following:
January 12 – Diversity Talks: Senior Leader Mentoring Panel
January 18 – Mentoring panel for mid-tier ranks and grades
January 20 – Mentoring panel for junior-tier ranks and grades
January 25 – Mentor-centric mentoring workshop
January 27 – Mentee-centric mentoring workshop. Source: Air Force official website.
 Illinois proposal would issue Space Force license plates
Illinois state representative David Friess has proposed that his state be the first to issue special license plates for USSF Guardians.
"They're very proud of their service and that's how they want people to know either they're serving or have served," Friess said. The first reading of the bill in the Illinois House was done on January 5.
No ideas for design, logo or slogan have been submitted, as with passage of the bill (currently known as HB 4325), such matters would be under the auspices of the Illinois Secretary of State. Sources: Belleville News-Democrat, OpenStates.org.
 Space Force season 2 release announced by Netflix
This is either good news or bad news, depending on how you feel about the Steve Carrell-produced comedic look at the USSF entitled simply Space Force. Streaming service Netflix has announced – pretty much out of nowhere – the completion of filming and release date of season 2 of Space Force: February 18.
Space Force season 1 came out in summer 2020 to decidedly mixed reviews by shut-in critics and viewers alike. The show sometimes felt too dramatic to be comedy, too comedic to be dramatic, and science-fictional enough to sap any pretense of satire from the scripts. However, Carrell and co-star Jon Malkovich are essentially always worth watching and servicemen and -women can certainly relate to some of the specifically military absurdities our heroes must suffer through.
And this viewer, for one, will take quite a bit of mediocrity, if only to see how the seriously cliffhanging cliffhangers will be resolved – our astronauts are literally stranded on the moon, for Armstrong's sake… Sources: Small Screen, Daily Research Plot.