The Space Force heads into 2022 having just turned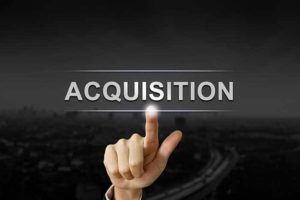 two years old and looking to grow exponentially in its third. USSF Guardians, officers and partners still kept busy during the 2021 holiday season, and so here's your roundup of Space Force news for the final week of the year.
 NDA Act passes; no provision for Space National Guard included
After the usual period of prolonged wrangling in Congress, President Joe Biden signed the 2022 National Defense Authorization Act on Monday of last week. The text of the act previously included a provision to create a Space National Guard, but this was not included in the final edition of the bill.
Armed Services Committee ranking member Sen. Jim Inhofe (R.-Oklahoma) was quoted by the Air Force Times as explaining that "This year's NDAA asks for additional information from the Department of Defense about the establishment of a Space National Guard, because, simply put, we don't know enough about the total cost and bureaucratic requirements of this expansion."
Since before the establishment of the autonomous Space Force has the Air Force sought to coordinate and consolidate space military activities, divisions and responsibilities. Responding to the Act's passage, Air Force spokesperson Lynn Kirby stated, "We have conducted studies on how best to design this integration and will continue to work with partners across the Department of Defense, Office of Management and Budget, National Guard Bureau, and Congress to define the way ahead and seek the legislation needed to begin this integration." (Source: Air Force Times)
 Breaking Defense: Keyword for Space Force in 2022 is "acquisition"
In a "preview" piece at the Breaking Defense website, the conclusion that technology acquisition will be key to Space Force success in 2022 is hardly surprising or controversial. However, in order to do so, far-reaching acquisition reform for the entire Pentagon may be in order.
As the BD piece sees it, "To build a resilient force structure, Space Force leaders want to develop what they are calling a 'hybrid architecture' mixing small constellations of large, exquisite and expensive military satellites with large constellations of smaller, [less costly] satellites dispersed into a variety of orbits. Creating that architecture — which would include commercial space systems and services — will not be easy, nor cheap."
Possibly alleviating such present-day issues in the medium-term is the integration of the Space Development Agency (SDA) into the Space Force on or before October 1. (Source: Breaking Defense)
 DISA calls for satellite services
On Tuesday, the Defense Information Systems Agency (DISA) posted an ad for private companies that can supply high-throughput satellite services in support of the Space Force Commercial Satellite Communications Offices (CSCO).
The notice on SAM.gov calls for "contractor HTS capacity and broadband services, gateway services, service monitoring and control, satellite terminals, field service representative support, training and terrestrial backhaul."
Winning bid(s) could be contracted for up to five years beginning in Q3 of 2023.(Sources: Executive Gov, SAM.gov)
 GOES-T weather satellite launch date announced
Another date to mark in 2022: March 1. NASA representatives this week announced that the National Oceanic and Atmospheric Administration (NOAA) GOES-T weather observation satellite will be launched from Cape Canaveral Space Force Station on that date.
The GOES-T is touted by NASA as the 'Western Hemisphere's most advanced weather observing and environmental monitoring system." After achieving the desired geostationary orbit, the GOES-T (to be renamed the GOES-West) will provide data to the West Coast states, Alaska, Mexico, Central America, Hawaii and other Pacific islands. (Sources: Space Coast Daily, NASA.gov)
 Recognition for two students entering Space Force
A pair of students got some local recognition this week for entering the Space Force ranks.
First of these was senior-year cadet Conor William Deans, who will become the first graduate of The Citadel to receive an officer's commission from the Space Force. Deans' focus is in cyber security, a much sought-after area of talent for the USSF.
The South Carolina-based Post and Courier ran the story of Deans' commission with an image of the cadet with Col. Matthew Morand, the sole instructor at the Citadel representing the USSF. Naturally, Morand had informed Deans of the commission. Deans will be posted at the Vandenburg Space Force Base in California.
The Bristol (Va.) Herald Courier meanwhile reported on Reya Scheiwe Sheckells of Wytheville, who this week enlisted in the Space Force, making her "the first female in the area" to do so.
Sheckells will be working in Space Systems Operations, "performing tasks like detecting sea-launched ballistic missiles, tracking satellites and assisting in rocket launches and space flight operations." The 2019 high-school graduate had been working as an EMT when USSF recruiters contacted her in response to her excellent scores on aptitude testing.
(Sources Post and Courier online, Bristol Herald Courier)
 China authorities on US Space Force: Not there yet, but soon
Just as the Chinese People's Liberation Army (PLA) got the attention of US defense interests with an automated Mars landing this summer, so too did the development of the X37-B space plane and the observation of the Space Force's second anniversary captured imaginations in Beijing — but no one's pushing any panic buttons there yet.
In a piece from the South China Morning Post, Yuan Wang Military Science and Technology Institute researcher Zhou Chenming presented the stoical view of his government: "The USSF has presented an impressive big picture — grand projects with great expectations since establishment — but so far they are still working on constructing its organizational structure and command chain, and the implementation of their master plans will take at least a few more years."
But Zhou's sangfroid belies Beijing's greater concerns. SCMP writer Liu Zhen quotes a recent piece in the military publication China National Defence News as stating that "Compared with two years ago, the US Space Force not only has had a clear space strategy and a policy direction, but also has made a lot of preparations for space warfare, especially having upgraded some strategically important space warfare weapons to enhance its combat capabilities. We must increase our vigilance." (Source: South China Morning Post)